Coffee dates are widespread nowadays. "Let's talk it over coffee" or "let's have a chat over coffee" are common phrases people use to invite others to date. Be it a platonic date, romantic date, business chat or other things. Coffee is a great way to ease into relationships.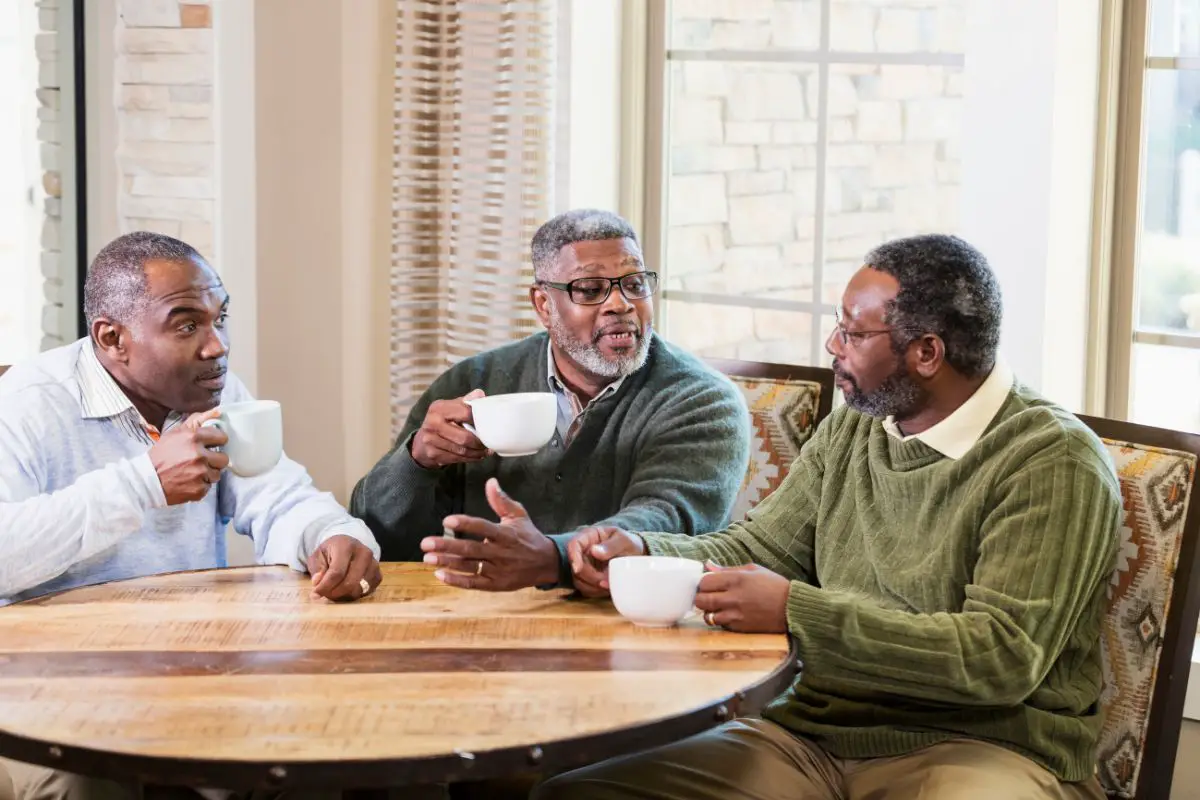 Even though many of these conversations can be made online, expressing yourself while you look into the face of who you're talking to is always more convincing. How better can it be than a cup of coffee that boosts your energy and enables a relaxed conversation?
This article shall explain how to approach a coffee date successfully.
What to Wear on a Coffee Date
The first dilemma to solve when going on any date is what to wear. The task of picking out what goes with what can be stressful, especially when it's the first date and you're trying to impress who you're meeting.
A casual coffee date is not left behind in this what-to-wear dilemma. There are different types of outfits you can pick to wear for your coffee date. But let me tell you that the best clothing is the one that makes you feel and look comfortable and, at the same time, shows off your personality.
What a Girl Should Wear on a Coffee Date
You know your wardrobe better than I do, so I can't pick the best outfit for you. However, there are some tips you should consider.
Wear Something Comfortable
Body research language confirms that appearing closed off, such as constantly tucking your hands in your pocket, crossing your arms or drawing your clothes, makes you appear unavailable and closed off. Wear something comfortable; your focus should be on your date, not thinking about better ways you could have worn your outfit.
Wear Clothes that Make you Confident
A 2012 study concluded that what you wear can affect your psychological state and also improve performance. Choose clothing that boosts your confidence to express yourself better.
Wear Something That Makes You Look Approachable
Don't scare off your date, dear! Yeah, you need to wear something to make you confident but be sure you're not over-dressing. As much as you want to be comfortable with your date, allow your date to be at ease with you too.
Opt for Mild Makeup if you Must Wear Any
Of course, wearing makeup on a coffee date is one of the ways to boost your confidence. However, it would help if you steered clear of heavy makeup, especially with rich contrast like smokey eyes or berry red lips.
A funded study by Procter&Gamble disclosed that full-face heavy makeup might impact how you are perceived negatively.
Avoid Overly Revealing Clothing
How revealing your clothes are, is dependent on the kind of date it is. Wearing reversing clothes for a pure professional coffee date is not advisable. However, a platonic or romantic coffee date allows you to show off a bit of skin, but not too much.
Instead of revealing too much of your cleavage that may sell you off as a superficial and promiscuous lady, expose more of your neckline and hair to sweep around and show your neck more.
What Should a Guy Wear on a Coffee Date
A little secret you should know is that they love to be impressed, either on a first date or subsequent ones. It's a coffee date, and it's supposed to be casual, but still dress to make heads turn.
Go With More Neutral Colours
This statement might sound unrealistic, but women don't like some colours for men, for you not to be on the wrong side of your date, especially on a first date. If you're in doubt, go with dark, neutral colours like brown, black, khaki green, or navy colours.
Choose Clean Casual Shoes
Your designer shoes would work well, but remember, we are trying to keep it as casual as possible. However, you should ensure your boots are as clean as possible.
That cup of coffee is nice, but what can be nicer is you appear so vibrant and clean when you've got an excellent shave. You might be the snack to go with the coffee!
What to talk about on a coffee date
Now that you're fully dressed and at the venue, what should you talk about?
Try and Make a Connection First
You have to start from somewhere, and you should be sure it's not on the wrong side. For a first date, you could ask questions about your date's experience coming down to the cafe.
Look for something you admire in your date's outfit and compliment them. That would set your date in full motion because it will bring ease and probably the first genuine smile.
Concentrate on your Date's Body Language and How They're Responding
You might see some questions as usual, but they may be uncomfortable for your date. Study your coffee date's attitude towards questions asked or body language towards a comment.
You might have similar hobbies and meet up to do them next time you hang out.
Ask About Family and Friends
Do this if you want a deeper relationship goal
Be Curious But Not too Intrusive for Answers
Don't make your date too uncomfortable with you because of your questions
Discuss Memorable Experiences
Get a good laugh over your cup of coffee while you exchange memorable experiences like movies and books
Address Real-Time Deal Breakers
Either as friends or lovers, discussing deal breakers over a cup of coffee is an excellent conversation to have,
Final Words
Having a quick chat online is easy and convenient but not as efficient as sitting across the person and sipping your favourite dose of caffeine.
A coffee date can be exhilarating when it goes right. However, The date going right is dependent on getting the proper outfit and having the right choice of words to make the day a memorable one.
Related articles:
How Do You Respond To a Coffee Date?