Coffee is taken in different ways. You could brew it from whole coffee beans, coffee grounds, or instant coffee granules.
The latter is especially popular because it allows us to prepare coffee in minutes. Instant coffee granules are made by dehydrating coffee extract to create powder you can use to brew coffee in minutes.
You don't have to worry about grinding the coffee beans. You can grab a spoonful of coffee granules, pour some hot water into it, add sweetener or creamer and enjoy.
A company that's respected for making these instant coffee solids, granules, or powders is Nestle.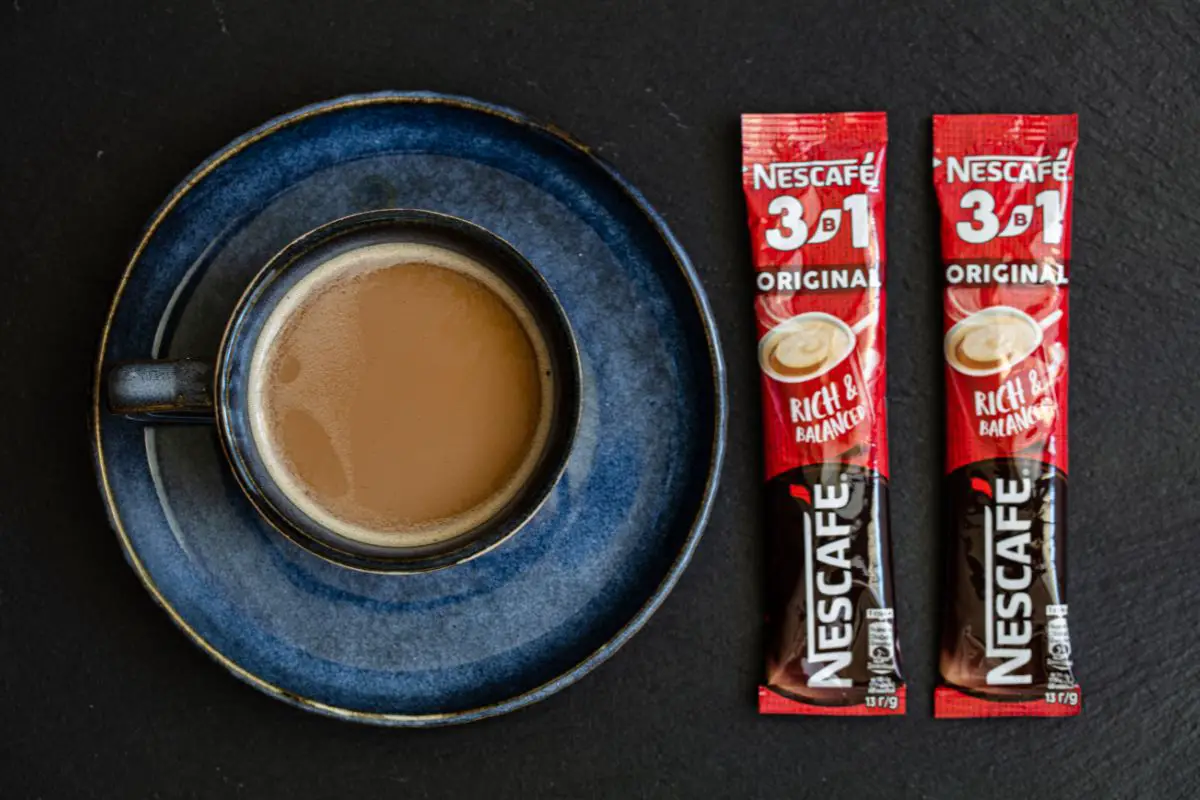 What is Nestle?
Nestle is a coffee company famous for producing the Nescafe and Nespresso brand of coffee. The name Nescafe is a blend of the words "Nestle" and "cafe ."
Using Nescafe coffees is like having a selection of excellent coffees from Nestle's cafe in the comfort of your home.
Nestle first introduced their brand of soluble coffee powders in Switzerland in 1938 at the behest of the Brazilian government. That was when the Brazilian government sought a way to preserve their surplus coffee after a bumper harvest.
Nestle's granulated coffees were the perfect answer to their problem. They had a long shelf life, were easy to brew, and tasted amazing.
After the initial success of their soluble Nescafe coffee powder, which was spray-dried coffee, Nestle introduced a freeze-dried version in 1965.
Spray-dried coffee is made by using hot air to dry out coffee extracts, while freeze-dried coffee is made by freezing coffee extracts at 40°C and drying them under a vacuum at low temperatures.
Popular Nestle Coffees you Should try
Nestle sells their brand of coffee and coffee machines in over 60 countries worldwide. It has created a footprint all over the world, naming its product differently in various countries.
For example, in India, its coffee is called Nescafe Classic, while in Australia, it's called Nescafe "Blend 43".
Here are popular brands of Nescafe coffee you can try.
     1. NESCAFÉ Sunrise
Nescafe sunrise is a blend of instant coffee granules made from coffee and chicory. The coffee beans used to make these coffee granules are a blend of the finest Arabica and Robusta coffee beans.
You can brew Nescafe Sunrise coffee in minutes by adding hot water, milk, and sugar to these granules. It's ideal for people who love chicory and those who want to reduce their coffee consumption by taking a product with less caffeine.
     2. NESCAFÉ Gold Crema
NESCAFÉ Gold Crema is an instant coffee brand made for people who like lots of crema in their coffee. These granules are made by trapping tiny air bubbles in them.
The bubbles are released when brewing coffee, creating a rich crema similar to what you see in Espressos. If you enjoy drinking Espresso, Nescafe Gold is an excellent option for you.
     3. NESCAFÉ 3in1 White
NESCAFÉ 3 in1 White is a product from Nestle that's ideal for people who like to put creamer or milk in their coffee. These are lovers of coffee, such as lattes and cappuccinos, that appreciate frothy, milky coffee beverages.
Nescafe 3-in-1 white also contains milk and sugar to balance out the bold flavors of the dark roast. It is made from medium dark roast Robusta coffee beans that give this coffee an unforgettable aroma and taste.
     4. NESCAFÉ® Black Roast
NESCAFÉ® Black Roast is the ideal coffee product from Nestle for people who enjoy intensely robust and black coffee.
This coffee is packed with caffeine and low in acidity to give you the satisfaction you always look for in a highly caffeinated beverage.
Nescafe black roast is the best brand of Nescafe coffee to get if you prefer robustly flavored, rich, and heavy black coffee.
     5. NESCAFÉ® ALL IN 1 Coffee
NESCAFÉ® ALL IN 1 Coffee is a product similar to 3 in 1 white made with the perfect mix of sugar, coffee, and milk.
It's made to brew a perfect cup of sweetened coffee with just the right amount of milk to bring out the flavors in the coffee granules. A sachet is enough to brew creamy, flavorful, and perfectly caffeinated coffee.
Conclusion
Now you know about Nestle and the coffee it makes and distributes worldwide.
This company has given us excellent coffee products that enable us to brew a cup of our favorite coffee in minutes.
Their brand of soluble coffee granules has made brewing coffee easier. We can now enjoy any type of coffee we like because Nestle has packaged this item just right.
So, the next time you need a trusted coffee brand, try Nestle's line of signature coffees.
Related Article: