Instant coffee offers an easy and quick caffeine fix. Nescafe offers some of the best instant coffees. Nescafe coffee is extremely portable. It is ready instantly and makes a perfect choice for camping, traveling, and small hostels. Although Nescafe may not make superior quality coffee like freshly ground specialty coffee, it offers the benefit of convenience. In this article, we will show you how to make Nescafe coffee with milk.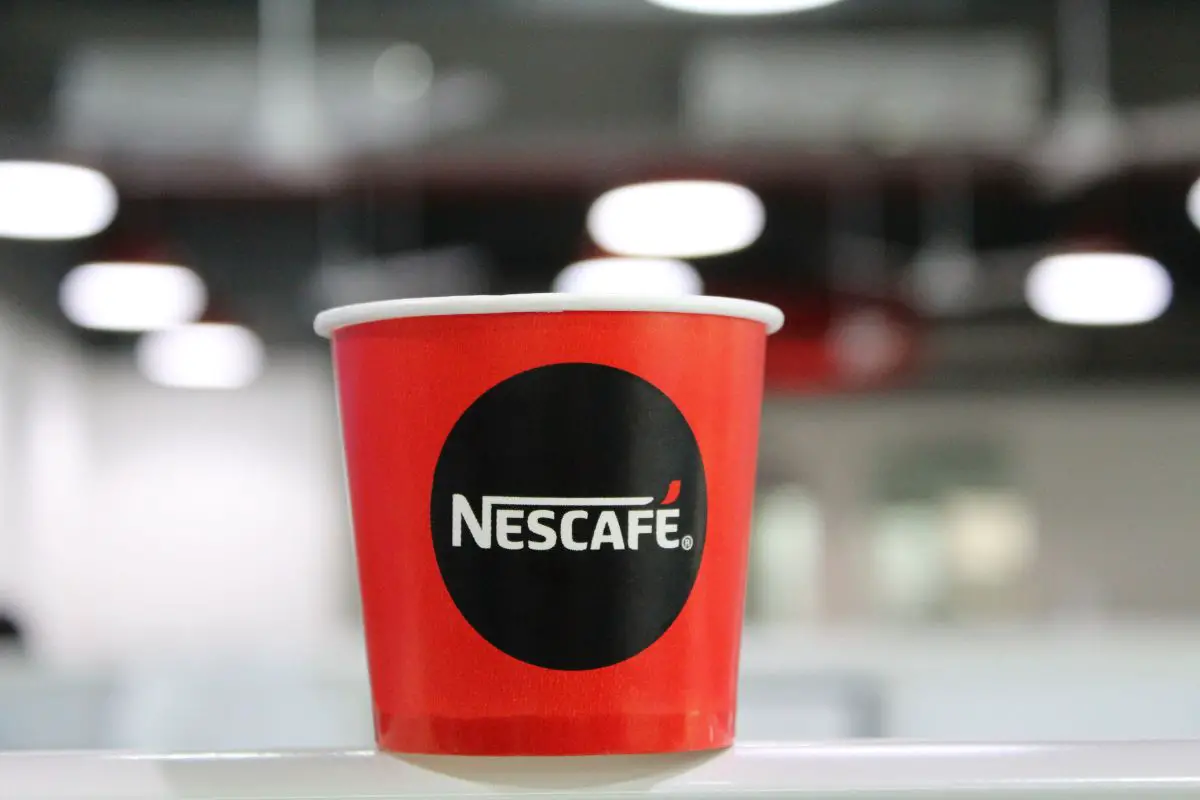 Simple Way to Make Nescafe Instant Coffee with Milk
The most basic way of making coffee with Nescafe is to add Nescafe granules to a cup. Then add hot water over the granules and stir. You can enhance the taste of your Nescafe by adding sugar. Besides, you can make the coffee more enjoyable by adding milk. If you are not in a position to brew coffee from scratch, Nescafe prepared with milk can give you a tasty and creamy beverage. Here is how to make it.
Ingredients required:
Nescafe instant coffee
½ cup hot water
½ cup milk
Sugar (optional)
Tools required:
Kettle
Spoon
Mug
Heat source
Instructions:
Step 1- Boil Water
The kind of Nescafe coffee you will make will largely depend on the water temperature. It is important to ensure the water is hot enough. Making instant Nescafe coffee with room temperature or cold water will not give you tasty coffee. The problem with room temperature or cold water is that it does not allow the Nescafe instant coffee granules to dissolve completely. As a result, you will get a lumpy and flavorless brew that you will find very hard to drink.
If you are making Nescafe coffee at home, you can boil the water on a stovetop or electric kettle. If you are a camper or traveler, you will have to find a way to boil the water. Supposing you are staying in a hotel room, you can boil water in a microwave or get some hot water from a water dispenser.
In case you are camping, you can boil water over a campfire or portable gas stove with the help of a kettle or pot. Once you find a way of boiling water, you are a few minutes away from drinking Nescafe coffee with milk.
The amount of water to boil will depend on the amount of coffee you want to make. You will need equal parts of hot water and hot milk to make delicious Nescafe coffee with milk. For instance, you will need ½ cup hot water and ½ cup hot milk to make 1 cup of Nescafe coffee with milk. If you want your coffee creamier, increase the amount of milk and reduce the amount of water.
Step 2- Preheat your Coffee Mug
Next, preheat your cup or mug with hot water. To do this, fill the cup with hot water and pour it out after 30 to 60 seconds. You can also swirl some hot water in the cup for a few seconds and pour it out. By preheating your cup, you will keep your ready coffee hot much longer.
Step 3- Measure your Nescafe Coffee
Generally, you will need 1 teaspoon or 2 grams of Nescafe coffee for every 200 ml of water or milk. If you are traveling and do not know the capacity of your mug, it will be a little challenging to get the measurements right. However, 1 teaspoon of Nescafe will be enough for most standard cups. You can measure the capacity of your mug before you travel or go out camping for more accuracy. A measuring cup can help you get accurate measurements.
Step 4- Add the Nescafe Instant Coffee
Add enough Nescafe granules into the preheated mug.
Step 5- Add Hot Water and Stir
Add hot water until half full. Stir the contents thoroughly until all the granules dissolve.
Step 6- Add Hot Milk
Add hot milk until full. Next, stir to mix the ingredients thoroughly to form a uniform color.
Step 7- Add Sugar
If you like your coffee sweet, add enough sugar to taste. Remember to stir your coffee after adding sugar. Now you know how to make Nescafe coffee with milk in a few, simple steps. Enjoy your coffee while still hot.
Related article: