When discussing Ireland, there're several subjects that can be discussed. However, its coffee culture isn't among the main subjects you're likely to hear Irish people discuss. Coffee culture in Ireland is not a major topic.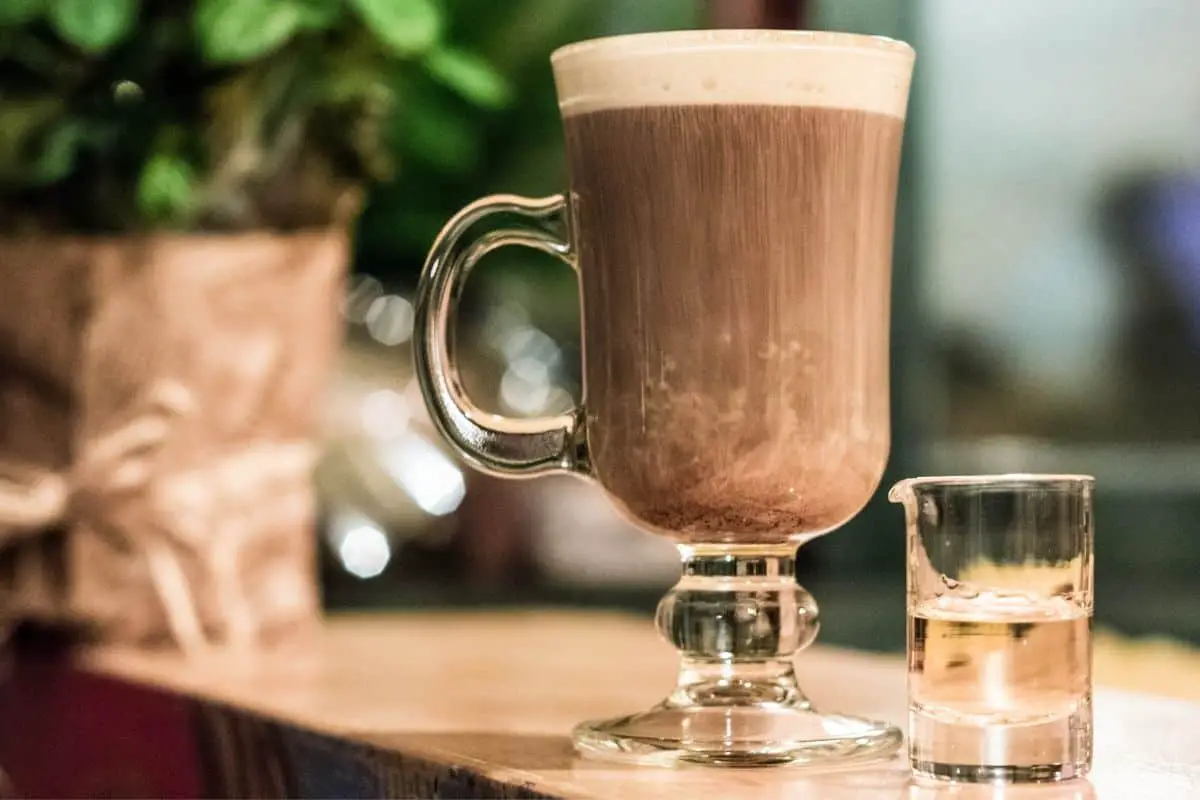 The majority of Irish people take tea. However, the mindset of the Irish people towards coffee is changing, but quite slowly. Nevertheless, a higher percentage of Irish people are now taking coffee at least once daily.
The History behind Irish Coffee
The first-ever coffee house in Ireland was opened in its capital Dublin between 1660 and 1685. During this period, Ireland was ruled by Charles II. With time, coffee houses spread slowly throughout Ireland, with more coffee houses opening in Clonmel, Galway, Cork, Limerick, Wexford, and Kilkenny. During the eighteenth century, more coffee shops opened in larger cities such as Waterford and Belfast.
Coffee shops were a favorite place for fashionable businessmen to conduct their business. Eventually, more topics became a favorite for discussion in coffee shops. For instance, more men preferred to meet in coffee houses in groups known as "Gentleman's Clubs". Instead of visiting taverns, they took part in political debates and taking cigars in coffee shops till late in the night. With time, coffee houses became hospitable environments that garnered a lot of appeal throughout the country.
Irish people saw a constant interest in taking coffee throughout the nineteenth and twentieth centuries. However, coffee culture became more significant in the country during the twenty-first century when many coffee shops began offering specialty coffees such as lattes, espresso, macchiatos, and cappuccinos that were highly popular in bigger cities like Paris and London. Just like the Irish coffee shops of the seventeenth and eighteenth centuries, coffee shops offering specialty coffee became welcoming venues for both casual and business meetings. This tradition is still practiced today in Ireland. Today, you can find businesspeople working in coffee shops and cafes or friends meeting up over coffee.
As previously noted, Irish people largely consume tea. Fortunately for the coffee industry, these numbers are changing significantly since the early twenty-first century. Irish people are now known for taking part in world barista championships, thereby solidifying the country's coffee culture. The country also hosted a coffee convention in 2016, with baristas from at least 100 countries attending the convention. Thus, despite the economic troubles facing the country, its coffee culture and coffee consumption is picking gradually.
Recipe for Making Irish Coffee
You can enjoy a tasty nightcap by taking Irish coffee, especially during winter. Here's a recipe for making Irish coffee at home.
Supplies needed:
Brown sugar (1 teaspoon)
Granulated sugar (1 teaspoon)
Irish whiskey (1 ½ ounce)
Fresh coffee brew (3 ounces or 6 tablespoons)
Whipped cream
Heat-resistant or microwavable mug
Instructions:
Step 1– Heat the mug by microwaving it for about 30 seconds or filling it with hot water and pouring out the water after 1 or 2 minutes.
Step 2– Add hot coffee to the mug until ¾ full.
Step 3– Add brown and granulated sugar. Stir gently until the sugar gets dissolved completely.
Step 4– Add the whiskey. Stir gently to mix the contents.
Step 5– Add some whipped cream. A dollop should be enough.
Step 6– Serve the brew immediately.
Irish Coffee Variations
Irish coffee with Bailey's – Use 1 ounce Bailey's instead of Irish whiskey.
Irish coffee with Kahlua– Add ¾ ounce Kahlua and Bailey's instead of Irish whiskey or use Kahlua without Bailey's and Irish whiskey.
Irish cream coffee– In this case, use ½ ounce Bailey's Irish cream and ½ ounce Irish whiskey. Top the drink with 1 maraschino cherry.
Almond Irish coffee– Mix almond (few drops) with whipped cream and add them into the brew or add almond directly to the brew for a more unique flavor. Some Amaretto can complement this combination perfectly.
Buena Vista's Irish Coffee– Replace brown and granulated sugars with 2 sugar cubes. Add lightly whipped cream.
Related Articles