Vietnam, a country in Southeast Asia, boasts of being the number two coffee-producing country worldwide. It has held this position for many years now. There're numerous reasons why the country's coffee is among the most preferred coffees worldwide. The coffee culture in Vietnam and the cultivation processes used in coffee production make its coffee very popular.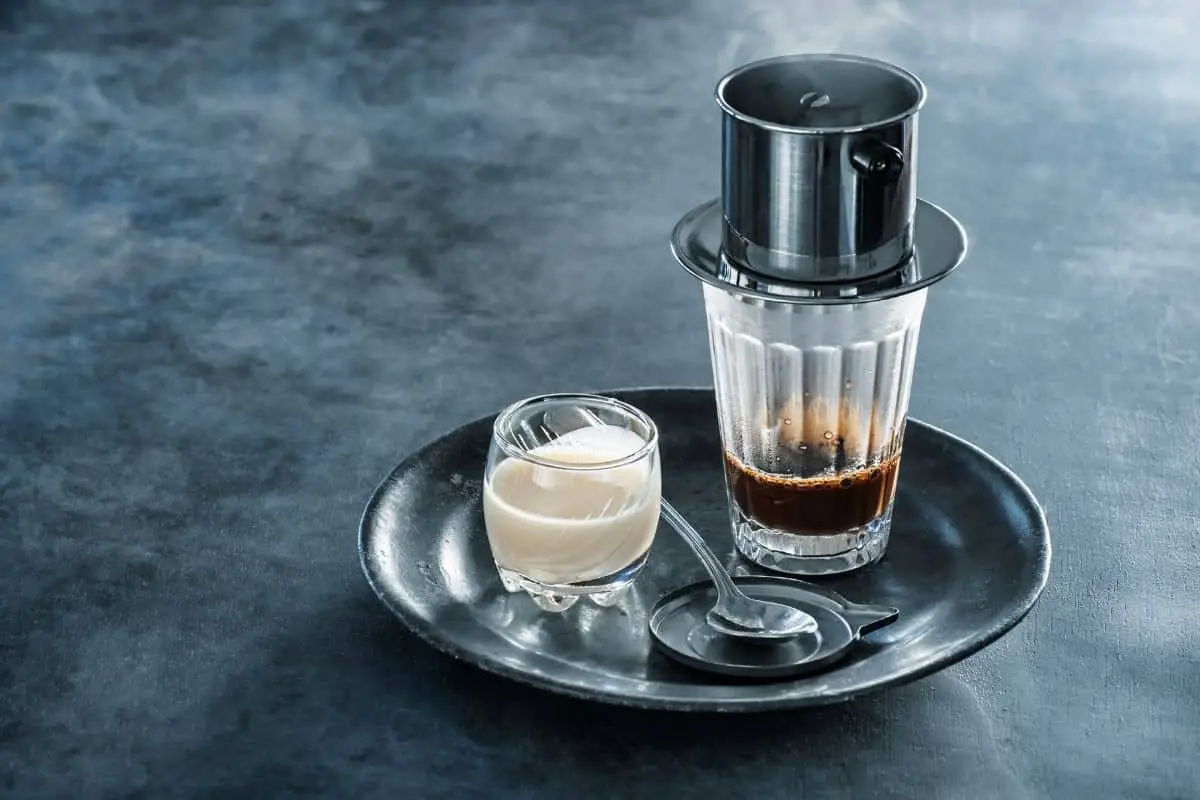 The History behind Vietnamese Coffee
Coffee was introduced to Vietnam by French colonialists in the nineteenth century. Around 1890, French colonialists created a successful coffee industry across the Annamite Range (also known as Annam Region), which is a mountainous region in Vietnam. By 1950, Vietnam became more serious about producing coffee to the extent of establishing a commercial coffee processing plant. Although other nations such as Cambodia and Laos were earlier coffee producers in the Southeast Asia region, Vietnam came in later and overtook them to become one of the leading coffee producers.
Unfortunately, the Second Indochina War, popularly known as the Vietnam War, destroyed the country's once-booming economy by 1975. After several years of economic struggle, the country embarked on aggressive reforms focusing on its agricultural sector. By the 1990s, the country's coffee industry picked again.
The Vietnamese coffee industry contributed significantly to its economy. In recent years, Vietnam has experienced an influx in its population. Many people are moving to Vietnam to seek jobs in the country's coffee trade. Its coffee industry has employed at least two million people.
Coffee Farming in Vietnam
There're several coffee varieties grown in Vietnam. The numerous varieties available allow Vietnamese coffee growers and producers to develop multi-origin coffee blends that you can't find anywhere else around the globe. Robusta coffee varieties make up about 97 percent of Vietnam's total coffee output.
The abundance of different varieties is a result of several coffee-growing regions across the country. Thus, many different coffee-growing climates and regions are utilized. For instance, a lot of research has been conducted on topographies of coffee-growing regions such as the Annamite Plateau. The plateau features several different microclimates that allow for different coffee varieties to thrive.
With numerous options available, Vietnam has a unique coffee blend to offer. The final blend comprises bolder flavors, a lingering aftertaste, and a superior taste.
Coffee Roasting in Vietnam
There're many preferences for roasting coffee in Vietnam. Different roasting methods have been implemented across Vietnam. Historically, coffee producers in the country roasted the beans in a form of caramel oil, sometimes mixed with vanilla, cocoa, and sugar. These additions enveloped the beans with an extremely sweet coating that gave the Vietnamese coffee a unique and rich flavor. Also, the coating darkened the beans when roasting them without necessarily burning them. Thus, the roasted beans have a unique taste and look.
Today, Vietnamese coffee producers don't use this roasting method. They roast their beans using a type of butter oil that allows the beans to roast evenly.
Coffee Culture in Vietnam
Coffee served in Vietnamese cafes and restaurants often come in large servings. As a result, patrons are encouraged to sit and relax for a longer time. Thus, you should expect to hang around in a Vietnamese coffee café or restaurant for not less than an hour.
Modern and traditional Vietnamese coffee shops have a healthy and unique blend, each having unique flavors. Older Vietnamese coffee lovers prefer classic coffee houses while younger crowds prefer modern coffee houses that feature an artistic and eclectic atmosphere.
Vietnam's capital, Hanoi, hosts the best classic and modern coffee houses. It's the epicenter of coffee culture in Vietnam. In fact, there's a street in Hanoi known as "Coffee Street" that hosts the most coffee houses per sq. block in Vietnam.
Regardless of the coffee shop you choose, be assured that there're numerous Vietnamese coffee varieties offered there.
Recipe for Making Vietnamese Yoghurt Coffee
Supplied needed:
Vietnamese coffee (2 teaspoons of finely ground coffee)
Boiling water
Vietnamese coffee filter
Ice cubes
Tall glass
Coffee mug
Condensed milk (1 teaspoon)
Yoghurt (½ cup of your preferred yoghurt)
Instructions:
Step 1– Add coffee to the filter. Next, screw the filter and ensure it fits in snugly. In case you close the lid too tightly, the coffee will get compacted.
Step 2– Place the filter on a mug. Add 5 tablespoons of boiling water. Allow the contents to sit for some minutes for the coffee to soak and soften.
Step 3– Fill the mug with boiling water. Allow it to drip completely for about 4 to 5 minutes.
Step 4– Add ice to the tall glass until full. Next, pour the brewed coffee over the ice in the glass.
Step 5– Top up the coffee with yoghurt. Next, drizzle it with 1 teaspoon of condensed milk.
Step 6– Enjoy the coffee.
Related Articles