Acrylic paints are used daily in arts and crafts and in dyeing some household stuff. When you're a coffee lover, you can't help but sometimes want to recreate some of the Pinterest filter flowers you see.
Coffee filters are used for much more than just filtering coffee. They come only in white and natural paper, which is where acrylic paint comes in.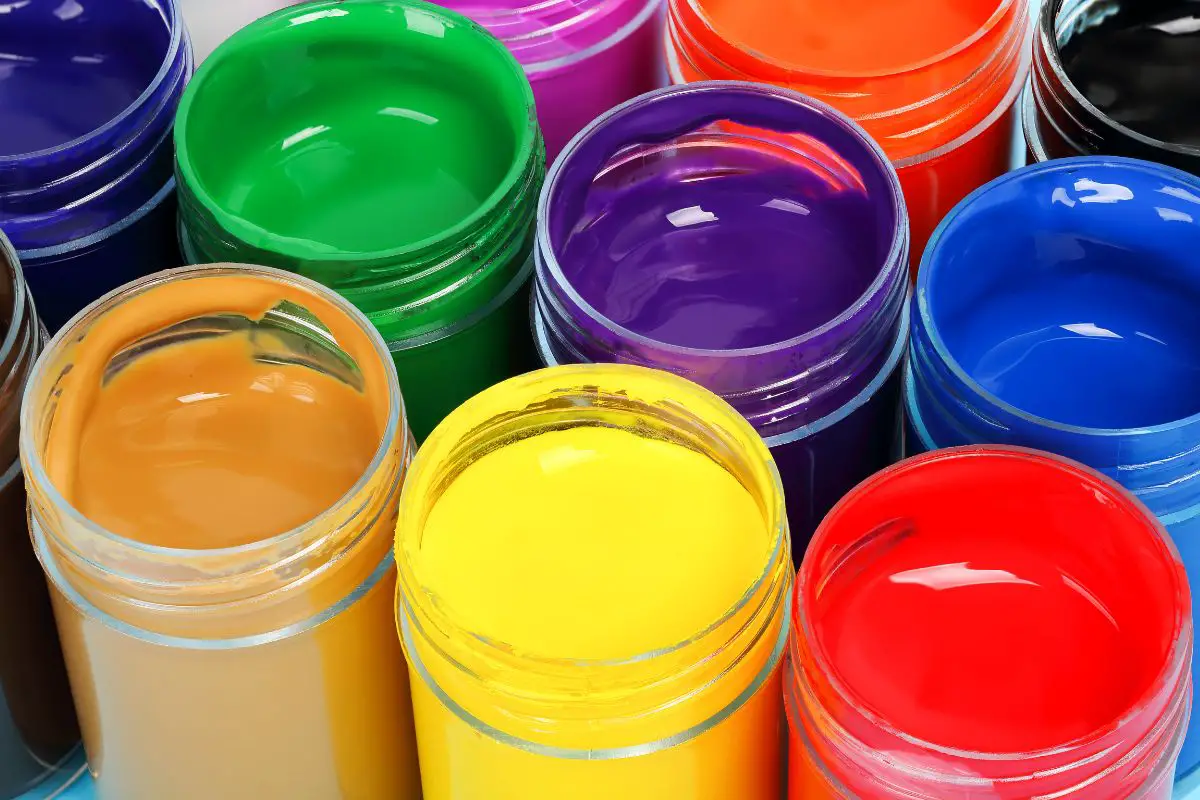 You can paint your coffee filters, modifying them to be used for other things. This article is centred on dyeing coffee filters with acrylic paints. How to go about using the procedure, and other things to note.
Acrylic Paint 
Acrylic paint is made of pigment suspended in acrylic polymer emulsion and plasticizer, silicone oils, stabilizer, defoamers or metal soap. This kind of paint is water-based and fast-drying, but it becomes water resistant once dry. An acrylic painting can look like a watercolour, oil painting or gouache depending on how much the paint has been diluted with water, gels or paste.
Things you'll Need
Here are some of the things you'll need during this process.
Coffee filters
Acrylic paint
Some ater
A small plastic tub
Drying line
How to Dye The Coffee Filters
Here is a procedure on how to dye your coffee filters;
First, squirt a small portion of the acrylic paint into the plastic tub or bowl. Fill the tub with about an inch of water, then stir to mix well.
 Take out as many coffee filters as you think can fit into the tub or bowl, and then fully immerse them in the coloured water.
If the drying line hasn't been set, set it up somewhere with sun or breeze. Please remove the filters, hang each separately on the line, and allow it to dry.
Repeat the procedure until you have enough painted coffee filters.
Alternatively, you could hold up a group of four or six coffee filters and dip one end into the coloured water. The filter will absorb the water swiftly. Allow the drips to fall off, then transfer the coffee filters onto a flat stainless surface like a tray covered with foil paper. To meet your decorative standards, you can stain different parts of the filter paper, like the tips or edges.
Either leave them overnight to air-dry or bake them at a temperature of 148 degrees Celsius. To deepen the resulting colour on the coffee filter paper, you'll have to increase the amount of acrylic paint you mix with the water. The more the colour, the deeper the colour and vice versa. Upon completion, you should have several coffee filter papers with different colours, shades and styles. In addition, you can use markers or another type of colouring to improve your paint game.
Things to Note
During the procedure, try not to make too much of the coloured water. Use only what you think you'll need and then make more if necessary. Of course, don't make a mess. It's advisable to do the painting outside or in an easily cleanable spot. If you're out of acrylic paint, you can quickly get a new set from convenience or online stores like Amazon.
Art Craft you Can Make With Coloured Coffee Filters
Here's a list of exciting crafts you can create from coloured coffee filters other than flowers.
Snowflakes
Tie and dye decorations
Christmas tree
Wing props or an angel wing ornament
Flower brooch
Jellyfishes
Ballerina
Hot air balloon craft and
Umbrellas, to name a few
While coffee filter arts and crafts might sound like a child's fun attempt, adults have also been known to enjoy this creative art. Adults turn such crafts into coffee filter craft projects, taking creativity up a notch. You'll find it interesting that some adults make premium-looking decorations from inexpensive supplies around the house and monetize their ideas.
Conclusion 
Using acrylic paint on the coffee filter is a great way to paint them for decorative purposes. When you get creative, flowers seem like child's play compared to what other things you can create.. Feel free to check out fantastic coffee filter crafts you can quickly learn and do yourself at home. Hopefully, this article has given you creative insight into how to paint your coffee filters with acrylic paints and what you can make with them.
Related: