Straight off the bat, creating a stiff snowflake from a coffee filter involves cutting the coffee filter into a snowflake shape and then stiffening it with a mixture of white glue and water. Now, let's delve into the detailed process.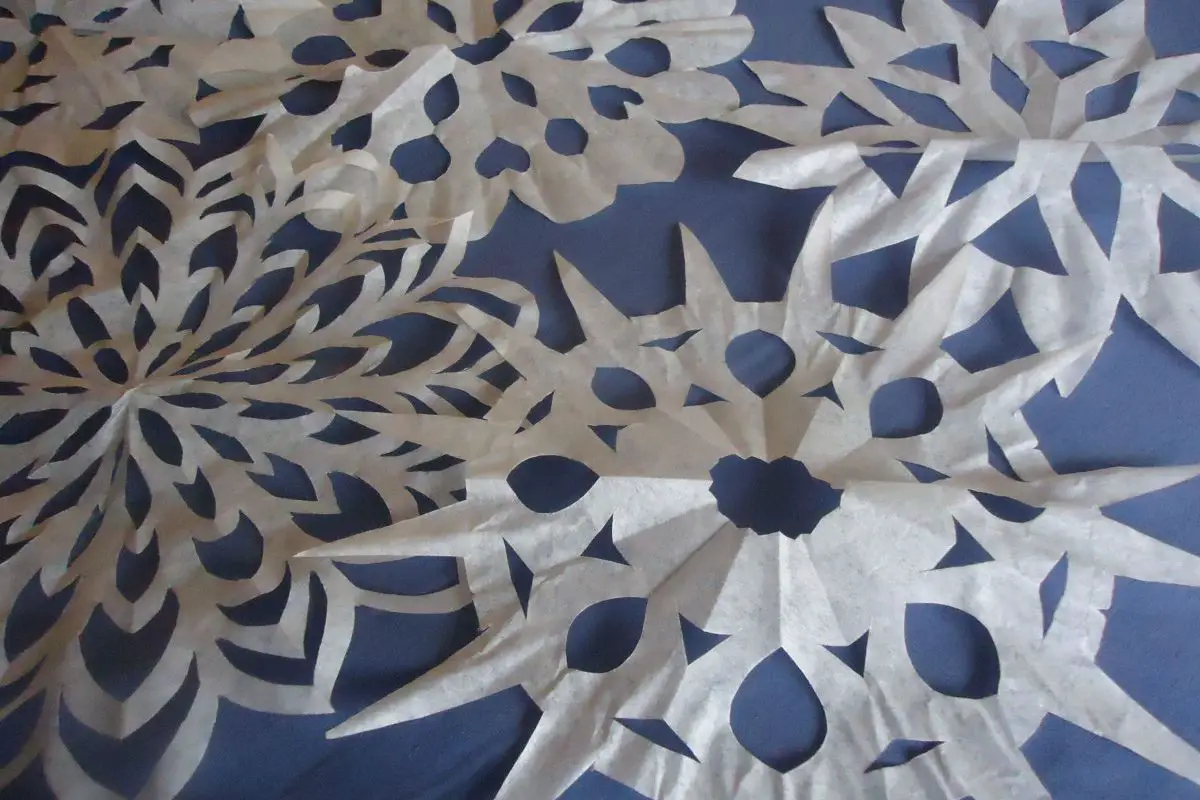 Section 1: Steps to Make a Stiff Snowflake Coffee Filter
Step 1: Preparing Your Coffee Filter
Begin by flattening your coffee filter. Then, fold it in half, followed by a second fold to make a quarter circle. If you desire a more complex snowflake design, fold it once more into an eighth-circle.
Step 2: Cut Your Snowflake Design
Using a pair of scissors, cut out designs along the folded edges of the filter. You can create any design that suits your fancy – the more cuts, the more intricate your snowflake.
Step 3: Create a Stiffening Mixture
Prepare a mixture of white glue and water. Mix equal parts of both in a bowl. The exact amount you need will depend on the size of your coffee filter, but typically a tablespoon of each will suffice.
Step 4: Dip the Snowflake
Unfold your cut coffee filter revealing your snowflake design, then dip it into the glue mixture. Make sure it's fully covered, then remove and gently squeeze out any excess mixture.
Step 5: Dry the Snowflake
Finally, lay your snowflake flat on a piece of wax paper or plastic wrap and allow it to dry completely. This can take several hours to a full day, depending on the thickness of your glue mixture and the ambient temperature.
Section 2: Additional Tips
– Use sharp scissors for clean, precise cuts.
– To add a touch of sparkle, sprinkle some glitter onto the wet, glue-coated snowflake before it dries.
– To prevent sticking, consider lightly spraying your drying surface with a non-stick cooking spray before laying down your snowflake.
Section 3: Engage With Us!
Do you have any other creative ideas for crafting with coffee filters? We'd love to hear about your artistic adventures! Share your stories or pictures of your coffee filter snowflakes with us!
Conclusion
Creating stiff snowflake coffee filters is a fun and simple craft that anyone can enjoy. With some coffee filters, white glue, water, and a little bit of creativity, you can create unique decorations perfect for the winter season. So, get crafting and add some coffee filter beauty to your home décor. Happy crafting!
Also read: