Finding a coffee brand that suits your taste preferences is very challenging. Coffee is a very personal beverage. There are numerous flavors, roasts, and beans to choose from. Probably you are yet to find the best coffee, and that is why you have visited this page.
You can visit your local coffee shop for a ready cup of coffee, or grind your own coffee beans at home in readiness to brew coffee. Sometimes, you do not have the time to brew coffee with a manual coffee maker or you want to save money by staying away from coffee shops. But does this mean you will stay without drinking coffee? Your best solution is switching to coffee pods.
There are dozens of coffee capsules and pods available today. If you are not sure which coffee pods to choose, we will guide you through the entire process, including a list of the best coffee pods you can find today. Here are our top selections.
     1. Gevalia Coffee Pods – Best Quality
If you want to brew the best quality cup of coffee without doing much work, the Gevalia Coffee Pods make it possible. They are compatible with Keurig 1.0 and 2.0 brewing systems. They are your best bet when it comes to K-cup coffee pods.
These coffee pods come as a dark roast made from pure Arabica beans. The beans are sourced from South and Central America. Despite being a dark roast, the sweet sugar notes of the Arabica beans enhance their taste to give you a rich, chocolate-tasting, and velvety dark coffee.
     2. Folgers Classic- Best Medium Roast
The Folgers Classic coffee pods are Keurig-compatible and come as single-serve pods. They comprise a medium roast blend of Robusta and Arabica beans. They give you the best of Robusta and Arabica beans, with a good balance between the bitterness of Robusta beans and the sweetness of Arabica beans.
     3. Nespresso Original Coffee Capsules- Best Environment Friendly Coffee Pods
Nespresso is one of the most popular coffee pod makers. The company has a huge selection of coffee pods to choose from. The Nespresso Original Coffee Capsules come as a pack that offers you the best opportunity to discover the quality of Nespresso coffee. These coffee pods are made of pure Arabica beans sourced from the best-growing locations in South and Central America.
One of the areas where Nespresso coffee pods beat its competitors is its sustainability. As a regular coffee drinker, you will not feel guilty for using these coffee pods often. They do not cause any harm to the environment and are certified as sustainable capsules.
     4. Nescafe Dolce Gusto- Best for Milky Coffees
Nescafe Dolce Gusto is ideal for those who love milky coffees such as caramel macchiatos, flat whites, and mochas. These pods are loved for their smooth, milky taste. Also, they are affordable. Hence, they can reduce your budget for visiting coffee shops significantly.
     5. Dualit Sumatra Mandheling- Best for Duality Machines
Dualit Sumatra Mandheling coffee pods are ideal for use with both Dualit and Nespresso machines. They produce creamy coffee with notes of tropical fruits and velvety milk chocolate. The coffee leaves you with a sweet, malty finish.
They are completely plastic-free and compostable, making them environmentally friendly. The protective bag, lid, and capsule are made using corn starch, which is a renewable plant-based material. Regardless, this material does not compromise on taste.
     6. The Original Donut Shop K-Cup Pods – Best Budget Pick
Besides these coffee pods being an easy and quick way of making coffee, they are the most affordable pick. These coffee pods come as a smooth blend of top-quality Arabica beans. They come as single-serve K-cup pods. They are compatible with a Keurig machine. These coffee pods also stand out in that they do not have a bitter taste like some other coffees.
     7. McCafe Breakfast Blend Coffee Pods – Best Light Roast
If you want coffee pods that can help you wake up in the morning and boost your energy levels, these McCafe coffee pods are your best bet. They come as a light roast coffee. They are made with pure Arabica beans. You can use them with any Keurig K-Cup coffee maker. They have unique flavors with spicy notes of citrus. They allow you to enjoy a natural coffee taste without much acidity.
How to Choose the Best Coffee Pods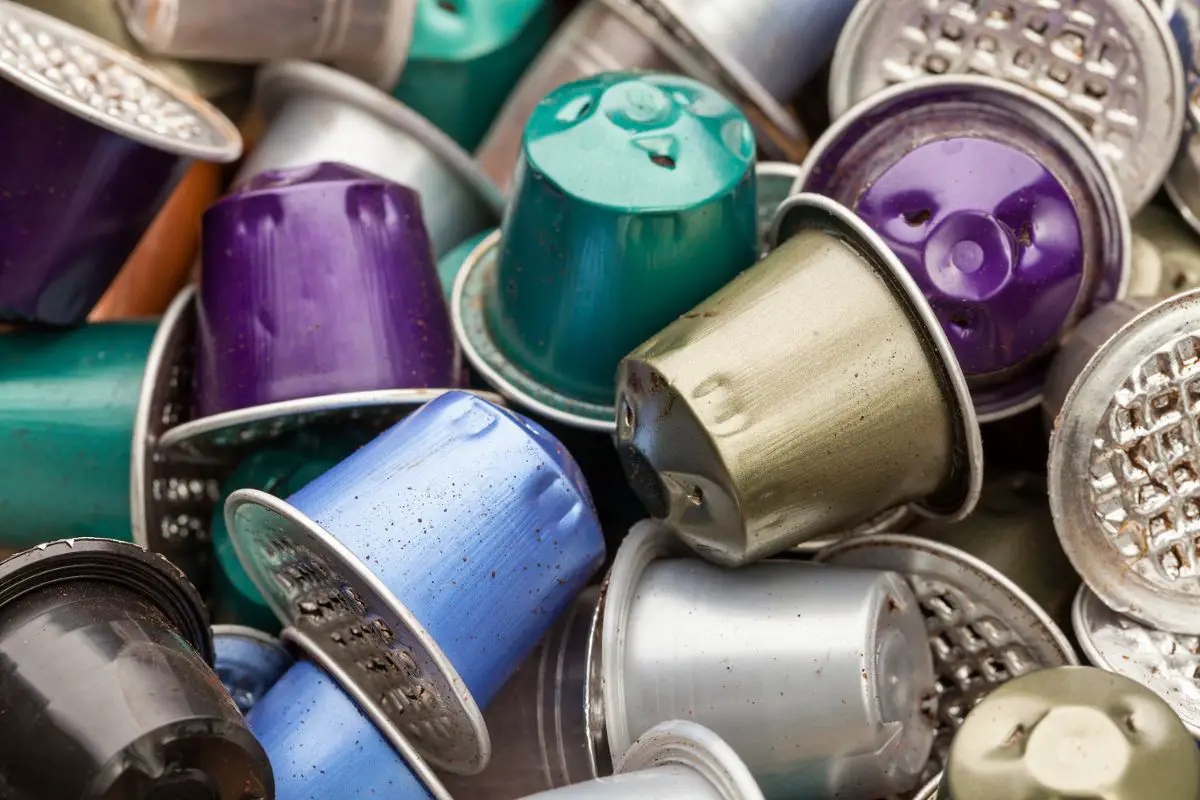 So what are the best coffee pods? As you can see, there are many coffee pods to choose from. Thus, it can be a daunting task to settle on one particular brand. Here are some tips that can help you choose wisely.
     1. Flavor Options
Different coffee roasts elicit certain flavors. For instance, light roasts are great for coffee lovers of floral, citrusy, honey, and vanilla notes. Light roasts leave a more acidic after-tasted and have a lighter body.
Dark roasts have sweet notes including woody, cocoa, earthy, pepper, and brown sugar. Also, dark roasts have smoky qualities that are somewhat bitter. Dark roasts elicit boldness and have a longer-lasting aftertaste. They pair well with milk.
On the other hand, medium roasts combine the creaminess of dark roasts and the fruitiness of light roasts. Preferably, choose coffee pods depending on your flavor preferences.
     2. Robusta vs Arabica
Most coffee pods are made with Arabica beans. However, some blends combine both Arabica and Robusta coffee beans. If you want to make coffee with a sugary, sweet, and smooth taste with notes of chocolate, berries, or fruit, chose coffee pods made of 100% Arabica beans.
However, if you want a stronger dose of caffeine and more crema in your milk, then go for coffee pods comprising a blend of Arabica and Robusta beans. Also, such a blend is ideal for those who prefer a traditional bitter coffee taste.
Related articles:
What are the Cheapest Coffee Pods?