There's no doubt that coffee is one of the best things in our lives.
And just like its taste, the smell of coffee is an incredible thing you can experience in life. And you must be wondering how to get that smell 24/7 in your home.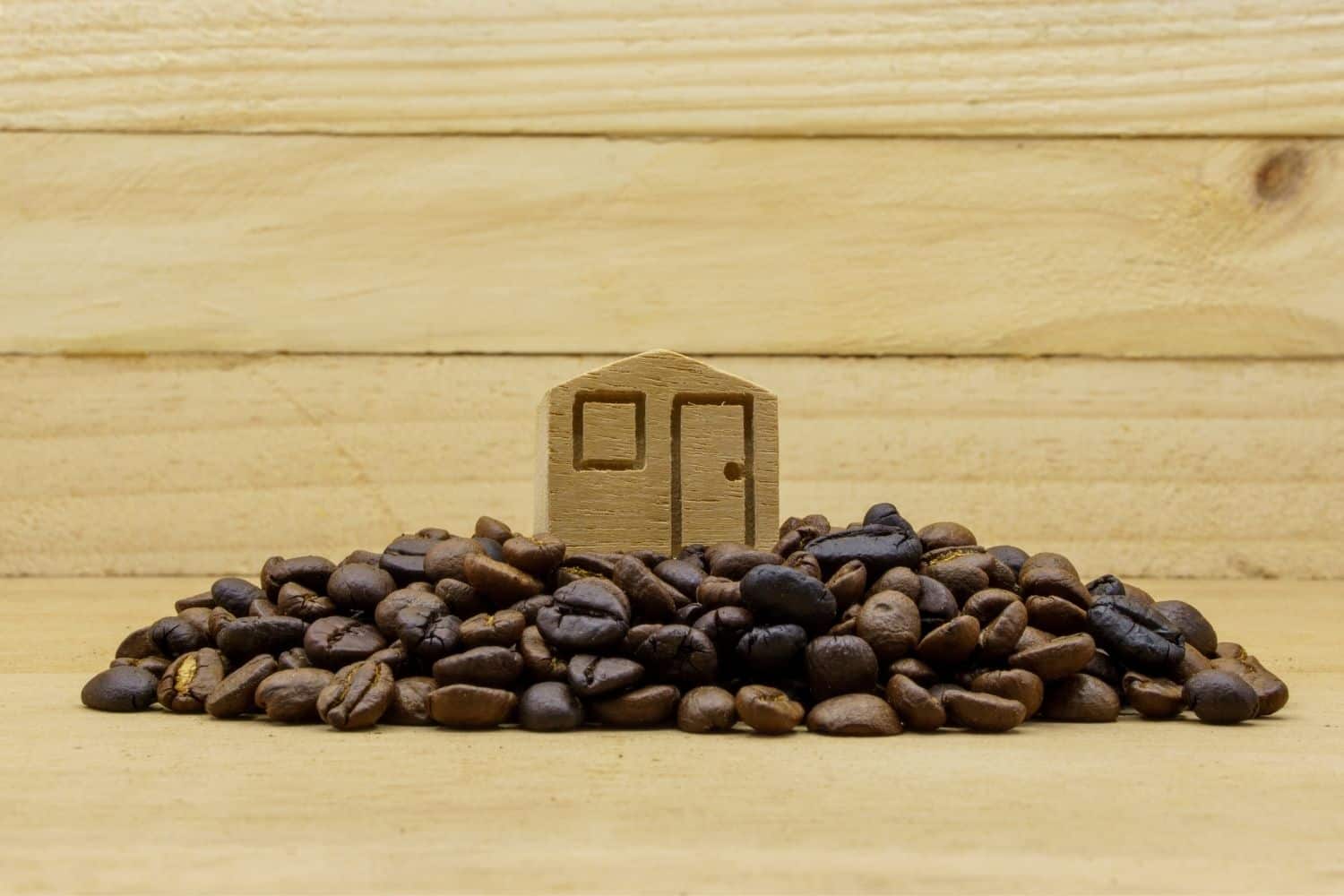 We did some research and found many easy ways to make your home smell like coffee. Below is a list of different ways to achieve this goal.
Air freshener (Coffee Flavor)
Coffee Soap
Candles (Coffee Scented)
Oven roasting (For green coffee beans)
Brew fresh coffee
So, without any further ado, let's get started with our methods. Here is one of the best ways to get that refreshing coffee smell at home.
Candles (Coffee Scented)
Don't worry we will discuss ways to get a coffee smell without candles too. But before we do that, let us look at these methods first.
It is not hard to understand why most people decide to use candles for that fresh aroma because these candles are really great and quick to get that smell.
There are several ways of making coffee-scented candles at home. So, let's get going to see how to make these candles.
The items you'll need to do this are coffee beans, an attractive jar/cup, or a tealight. If you want some mixed odor to try using a vanilla flavored tealight.
Just put your beans in the cup/jar and keep the tealight above. That's it! As the tealight gets warmer, the heat will reach coffee beans producing a mind-blowing aroma in the room.
The second method to make your candles needs a bit of creativity but, don't worry, it is just as easy as the first method.
Items you will need for this method are a candle wick, 8-10 tealights, something similar to a jelly jar or jelly jar itself, and the man of the show it means coffee grounds for odor.
Start burning tealight to melt down the wax, pour the melted wax in your cup, keeping the wick in the middle. Add some layers of coffee grounds between wax. Let it dry for a while, and you will have your coffee-scented candle. If you don't have time or mood to make candles at home. Just try buying them.
Air Fresheners
Okay! so let's see something which does not require candles.
So, here is a cheap way of making yourself a coffee-flavored air freshener.
Just go and get some old stockings and make sure they are clean.
Stuff the coffee beans as much as possible in one of the socks. Hang it in your room to act as an air freshener. Okay, it's not the most attractive air freshener ever so, you can use something like this in a cupboard or a closet.
If you still want to hang it in a bedroom or living room, try to find one of those china teacups. Any good-looking container will work fine. Just stuff it with beans, and you are good to go.
These air fresheners won't feel the room with an intense odor, but it is noticeable when you walk past it.
Coffee Soap
Are you a complete lover of that coffee smell? Then try adding some fragrance of coffee here and there in your house.
One of the ways to do this is simple by stocking coffee-scented soap in your home.
Making soap is easy. The items you need are some melts and something to pour it in. If making it is too much for you, you can try to find some pre-made products.
Coffee Deodorizer for Fridge
Okay, maybe this is the simplest of all. Just fill a bowl with coffee beans and put it in your fridge. That's it! You have your small deodorizer, which will absorb any ugly odor and spread a fresh coffee flavor. There you go, an easy solution.
Roasting Coffee (Green Beans)
Have you ever roasted green beans until they are shiny brown? If you have, then definitely you know how they smell and taste.
Simple instructions on how to do this- Put half-pound green beans in a steel bowl and let them sit in the oven for 10 min at 500 degrees. Staying near the oven looking for any popping or cracking sound will help. When the noise stops, you can take out the beans to smell the delicious odor.
Brew Coffee for Yourself!
Now, this will give you another level of satisfaction. To give smell to your house just make coffee. Nothing can cross the smell than making a good coffee. The aroma and making process will be a good treat for you.
Related Articles