Are you one of the people who like to take their coffee with something on the side? It could be cookies, cake, or panna cotta. These side snacks make drinking coffee more enjoyable, especially if you have them for brunch or with afternoon tea.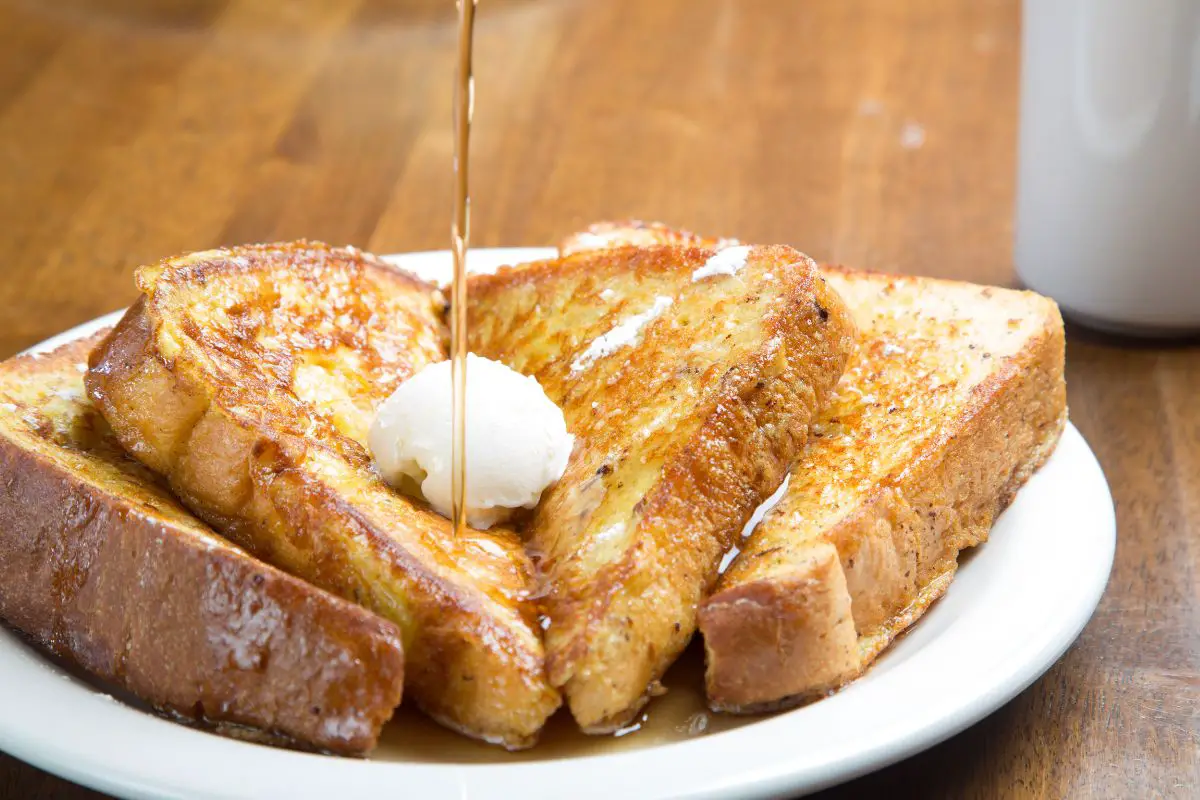 Another popular coffee snack is french toast. Although the name sounds like toast made the French way, it was referred to as Roman Bread by the French.
That may be because the recipe for making French toast was first recorded by a Roman Author named Apicius in 300 A.D.
The Americans named French toast after the French immigrants who popularised the dish there.
Today french toast is made all over the world. People love it because it tastes delicious and crispy. Some use stale bread to make French toast instead of throwing it away. It's the reason some people refer to it as "lost bread."
Regardless of what you call this delicious toast, it makes a fantastic addition to a leisurely weekend breakfast in place of pancakes. How is it made?
How to Make French Toast
French toast is a bread dish that is similar to bread and butter pudding. It is made by frying bread dipped in eggs and milk with butter. That's why you'll sometimes hear it referred to as "eggy bread."
This toast is crispy and golden on the outside and is served with maple syrup. There are also those who have it with caramelized fruit and sauces like caramel sauce or chocolate sauce.
You can make French toast with all kinds of bread, including baguettes, brioche, or sandwich bread. There are also those who make mini-french toast with rolls.
French toast is easy to make and one of the best things to cook when you are making a quick breakfast. A great way to prepare French toast is by using some coffee creamer.
Why Use Coffee Creamer in French Toast?
It may surprise you to hear that you can cook French toast with coffee creamer. As we've mentioned, people usually prepare it with eggs and milk.
There is always an alternative recipe to make any of your favorite dishes, and that's where the idea to use coffee creamer in French toast originated.
It probably came from someone who wanted to combine two of their favorite things; bread and coffee. Whatever the case, it makes an excellent replacement for milk.
You can make this type of French toast with any kind of creamer. Try your favorite creamer, especially flavored creamer, because it gives French toast an enjoyable, addictive taste.
Here is a recipe for making French toast with coffee creamer.
Ingredients
Slices of your favorite bread
3 Tbsp of butter
2 Eggs
1 Tbsp of your favorite coffee creamer
1/2 tsp of cinnamon
1 tsp of vanilla extract
Maple syrup
Directions
Whisk together the eggs, coffee creamer, cinnamon, and vanilla extract in a bowl until the mixture is smoothly blended.
Melt 1 tbsp of butter on a non-stick skillet or frying pan over medium heat.
Slip the slices of bread in the egg and coffee creamer mixture and ensure both sides of the bread are coated with it.
Remove the bread from the egg mixture before it gets too soggy and place it in the hot pan or skillet for frying. Repeat the process until the pan is filled without being too crowded.
Let the bread fry for 2 – 3 minutes until both sides are golden brown and crispy, then transfer to a wax-papered serving dish.
Add another tablespoon of butter into the pan and continue frying the bread until all the slices are cooked.
Serve the French toast with maple syrup or caramel sauce.
French toast cooks better when you use slightly old bread. If you are using fresh bread, let it dry in the toaster for a few minutes.
You can also cut thick slices of bread to keep them from soaking up too much of the egg and milk/coffee creamer mixture.
Avoid using sugar in your French toast recipe because it makes it easier to burn them.
Conclusion
That's how to make french toast with coffee creamer. Try this recipe the next time you feel like a change from the regular eggs and bacon or plain toast we have with coffee.
French toast keeps well in the fridge, and you can make a large batch of these slices of bread to have as a snack. You can also pack them in place of sandwiches whenever you leave the house.
Related Article: