Countertops made of granite are durable and attractive. However, they require proper upkeep to maintain their great look. It's recommended to clean them daily with a dishwashing detergent and warm water.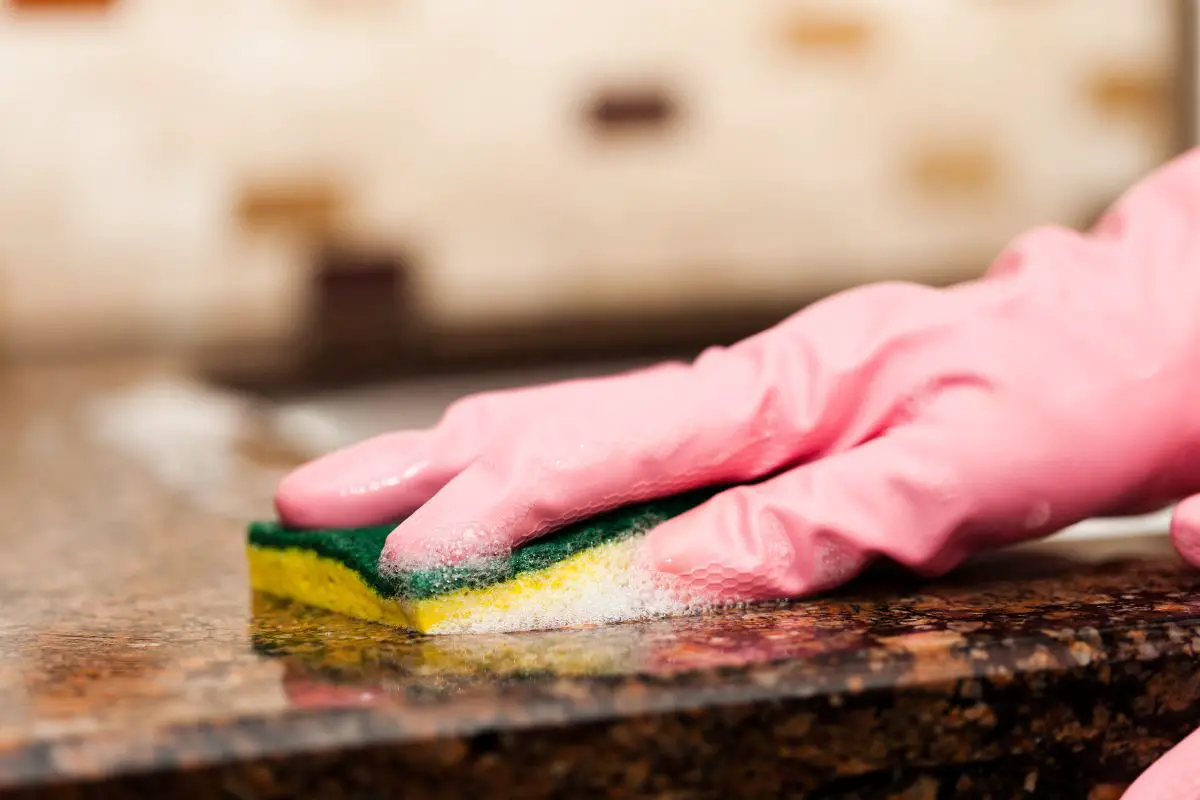 Coffee from cup rings and spills often leaves countertops with stains. If possible, wipe coffee cup rings and spills off a granite surface immediately they occur. Doing so will prevent the surface from staining. Allowing coffee stains to dry on granite by not wiping them immediately demands extra effort to remove them.
Step 1
First, saturate a clean, soft cloth with liquid dishwashing detergent and warm water. Clean the granite surface gently. If gentle cleaning doesn't clear the stains, try alternative methods in the next steps below.
Step 2
Prepare a paste by mixing dish soap (1 or 2 tablespoons), floor (1 cup), and some little water. The paste should be thick. Thus, don't add too much water. Apply the paste on the stains. Use plastic wrap to cover the paste. Leave the area undisturbed overnight for the paste to soak up the stain.
Step 3
In the morning, remove the paste with the help of a non-scratching object such as a wooden or plastic spatula. Next, dampen a clean paper towel with water and wipe the area.
Step 4
In case the stain doesn't clear, mix hydrogen peroxide (1 tablespoon) and ammonia (2 drops). Use a clean, soft cloth to apply the mixture on the stain.
Step 5
Use warm water to rinse the area immediately. Wipe the area with paper towels until dry.
Related Articles
How to Clear Coffee Stains From Ceiling Paint?