Coffee is one of the most consumed beverages worldwide. We always seem to think of coffee as something we drink. It's good to note that this beverage has many uses.
A great example is the use of coffee in beauty treatments. It contains many antioxidants that are beneficial for skin, hair, and nail growth.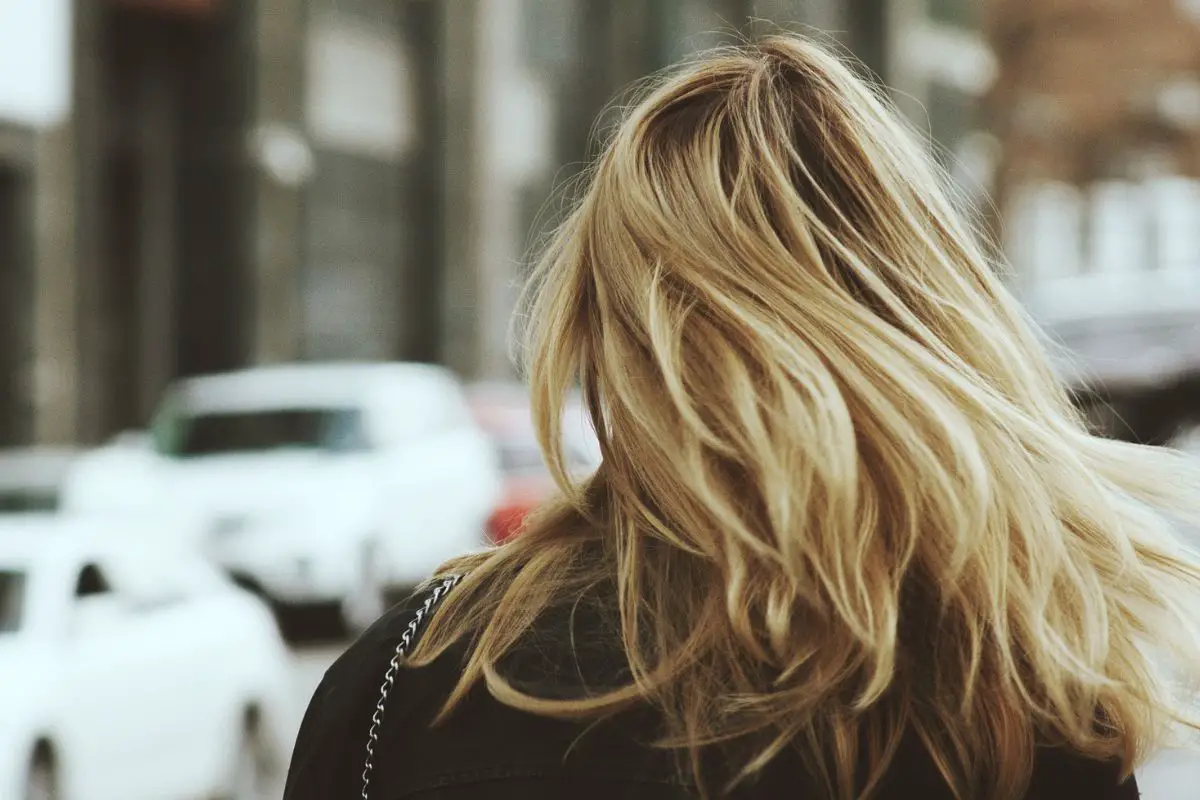 The beautifying and health-enhancing properties of coffee are especially powerful when it is used topically. That is as an ingredient in face, skin, and hair masks.
This article will discuss how to darken blond hair with coffee.
How to Use Coffee as a Hair Dye
We all know that coffee can stain clothes, carpets, or upholstery. Its dark brown or black pigment holds fast to materials, skin, and teeth.
This is why coffee is considered an excellent dyeing ingredient for hair and fabrics.
Dyeing blonde hair with coffee is as simple as applying liquid coffee or coffee grounds to hair.
Although coffee won't turn blonde hair brunette overnight, it will darken it a little.
There are also other benefits to dyeing blond hair with coffee. The caffeine in coffee locks in moisture and increases blood circulation in the scalp boosting hair growth.
Coffee contains flavanoids that nourish the hair follicles and strands, making them stronger, softer, and healthier.
Blond hair that's been bleached for some time may benefit from regular coffee hair treatments to strengthen it if you don't mind darkening it in the process.
Here are some simple instructions on how to dye blonde hair with coffee.
What you need:
2 cups of strongly brewed coffee
2 Tbsp of espresso coffee grounds
A cup of hair conditioner
Towel
Procedure
Shampoo your hair and pat it dry
Mix the coffee with the coffee grounds and your hair conditioner.
Apply the mix of coffee and hair conditioner to your hair and massage it in. You may use a wide-toothed hair comb to spread it through your hair strands.
Let the dye sit for 30 minutes under a shower cap and rinse it with cold water.
Repeat the process until you get the desired effect.
Using Coffee as a Hair Rinse on Blond Hair
You can also dye blond hair with coffee by using it as a hair rinse regularly.
Brew coffee using twice as many coffee grounds as you would when brewing coffee for this hair rinse.
Rinse your hair with this coffee 2 or 3 times every time, and always let the last rinse sit on your hair for 30 minutes under a shower cap. That will ensure the coffee color is absorbed into your hair.
Remember to repeatedly rinse your hair with clean, cold water after a coffee hair rinse and shampoo it to get rid of excess coffee.
You'll notice a gradual hair color change in your blond hair if you do this for 5 – 6 weeks.
How Long does Coffee Dye Last?
You can expect your hair to maintain its coffee color for up to 3 weeks after you dye it with coffee.
Coffee hair dye is a temporary hair dye. It is a great natural dye to use instead of chemicalized dyes that are linked to cancer.
Dyeing hair with coffee is also a cost-effective way to color your hair.
Once you've dyed your hair satisfactorily, avoid washing your hair too much and use only cold water when you do it.
That will keep you from stripping the hair off the rich coffee color too fast. The coffee hair color should last for at least 3 weeks.
Be advised that using coffee to dye your hair means your scalp will smell like coffee too. So, choose coffee with a great smell to ensure you are comfortable with the result.
Blond hair requires lots of coffee hair dye treatments to attain a dark color. Be patient as you wait for the best results.
Conclusion
Using coffee to dye hair is the easiest and fastest way to darken your blond hair. A homemade hair dye treatment can also be used by brunettes interested in further darkening their hair color.
Coffee is a great natural dye, especially for people who cannot use commercial hair dyes due to the chemicals in them.
People who want to cover their gray hairs can also use coffee as a dye instead of using a permanent hair dye.
Dyeing your hair with coffee will stimulate growth, strengthen and soften your hair strands, and make it shine.
Related Article: