Coffee and liqueur is a favorite combination for people who love a little alcohol in their cup of joe. Some of the common coffee cocktails we find in coffee shops made with coffee and liqueur are Kahlua coffee, White Russian coffee, and Irish coffee.
Irish coffee is quite popular because baileys Irish cream liqueur is used to make it.
Baileys is made from Irish whisky, cream, and flavoring agents such as vanilla. It is characterized by notes of caramel, vanilla, and chocolate.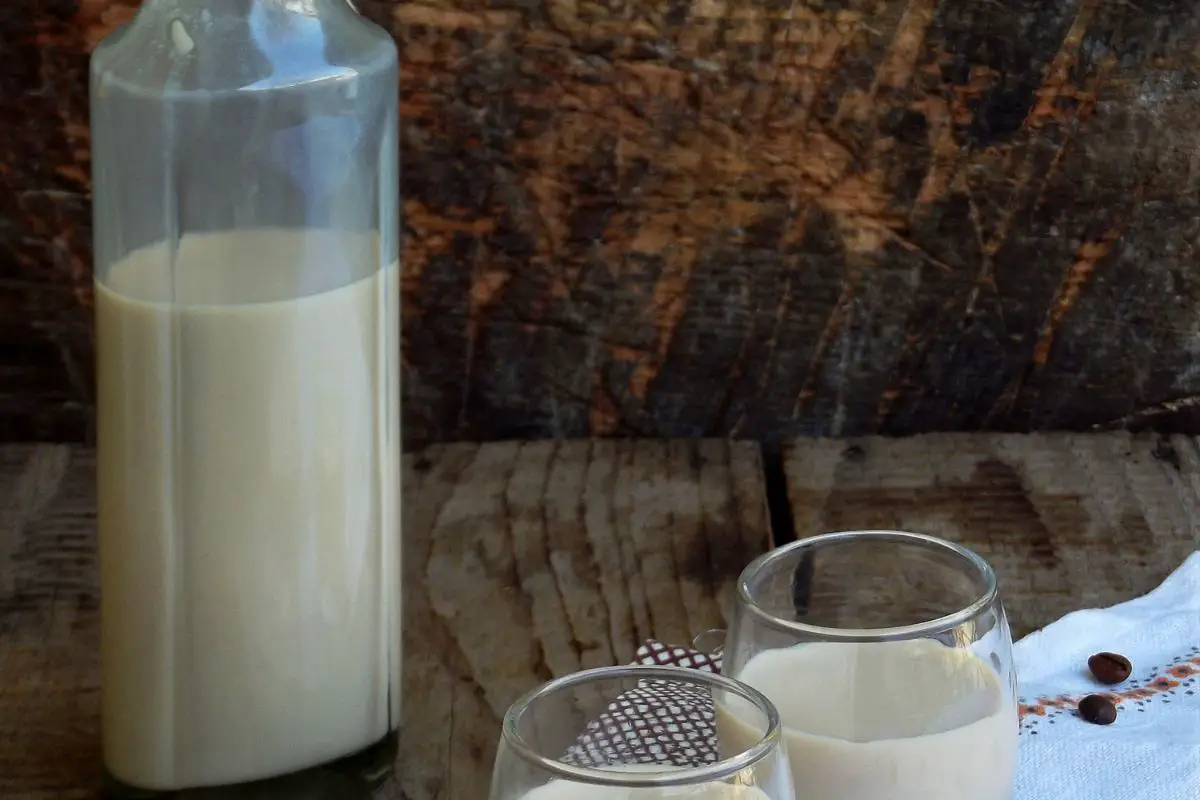 This drink may remind you of a milky, creamy coffee. It is often taken with some ice or in hot beverages such as coffee.
Baileys is mainly added to Irish coffee to sweeten it and enhance its flavor. It gives coffee an invigorating caffeine kick, sweetness, and creaminess with a hint of fire that's addictive.
Despite the delicious combination of baileys and coffee in Irish coffee, it contains quite a few calories. If you enjoy taking these two beverages, you may be interested in knowing just how many calories are in it. Let's find out.
The Calories in Baileys and Coffee
A shot of baileys has 107 calories, while a cup of black coffee contains about 5 calories.
The combination of baileys and coffee contains 112 calories depending on the size of the coffee cup you serve it in and added ingredients. These could be flavored syrup, creamer, and toppings like whipped cream.
The 11 grams of carbohydrates and 7.8 g of sugar per serving contribute to most of these calories.
Any added ingredients in baileys and coffee cocktails, such as sugar, heavy whipping cream, half-and-half, and whole milk, also add some carbs to this beverage.
So you can expect a mug of high-calorie baileys coffee to contain up to 150 calories. It can take about 20 minutes to burn off the calories in Baileys and coffee.
Should the calories and carbs in Baileys and coffee discourage you from taking these beverages in a coffee cocktail like Irish coffee? No.
How to Reduce the Calories in a Baileys and Coffee Cocktail
Coffee provides our bodies with many benefits regardless if you take it in cocktails or on its own.
Having a bit of Baileys liqueur once in a while is good for anyone because it's a relaxing drink. The whiskey in Bailey also makes this drink great for digestion.
While we all love drinking Irish coffee and other baileys cocktails, they can contribute to weight gain and illnesses such as Diabetes due to their carb content. If you insist on taking this cocktail often, consider decreasing its calories.
Some low-calorie ingredients you can use in baileys and coffee cocktails are MCT oil, skim milk, and plant milk alternatives such as almond milk.
Low-calorie sweeteners such as Stevia will also reduce the calories in this beverage further.
Here's how to make a coffee cocktail with baileys and coffee.
Skinny Baileys Cocktail Recipe
Ingredients
3 cups of water
I Tbsp instant coffee granules
1 shot Kahlua coffee liqueur
1 shot baileys liqueur
A cup of skim milk
Stevia sweetener
Directions
Stir the instant coffee granules into a cup of hot water to prepare the coffee for your Baileys cocktail.
Steam the skim milk in a saucepan until it forms bubbles on the side.
Pour the milk into a jug and froth it using a hand-held milk frother to double its size and create a thick layer of foam.
Pour the hot coffee into a cocktail glass, add the Kahlua and Baileys and stir with a long-handled spoon.
Finish the drink off with hot steamed milk, ensuring you add the milk foam to the drink last.
Garnish the skinny baileys and coffee cocktail with some shavings of chocolate, cinnamon, cocoa powder, or nutmeg, and enjoy.
Conclusion
That's how many calories and carbs you get from a baileys and coffee cocktail. We've given you a few ideas on how to reduce its carb and calorie content to ensure you can take more of it whenever you need to.
You can use this liqueur in many coffee recipes, so don't restrict yourself to making Irish coffee. Some examples are Baileys Espresso Martinis and Baileys iced coffee cocktails.
Note that Baileys contains some dairy, so it's not suitable for people with dairy allergies. Otherwise, it's one of the best liqueurs you can have with coffee. It should be in every coffee lover's drink cabinet.
Related Articles:
How to Make Bailey's Iced Coffee