Coffee is known for its versatility and many uses. Its caffeine content isn't just great for boosting energy levels; it also does the skin some good when used as a face mask. Coffee grounds provide nutrients to the soil, so you'll find that some incorporate used coffee grounds into their gardening.
Another exciting use for coffee is dyeing the hair. Coffee and black tea are inexpensive ways to dye your hair and are quickly done at home. Read on to learn how to dye your hair with coffee.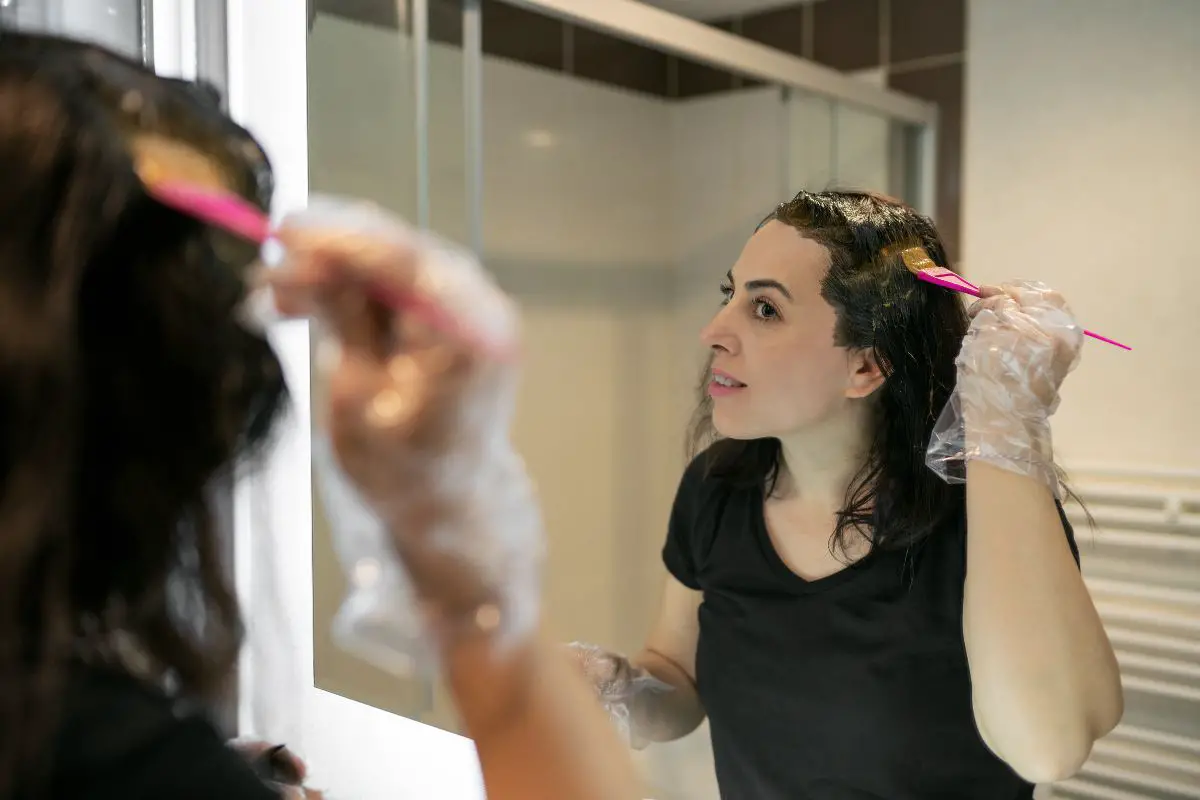 Coffee As a Hair Dye
Coffee and black tea are inexpensive, so the procedure isn't as costly as your usual hair dyeing methods. When considering coffee for this DIY, use organic coffee to avoid contact with chemicals from the inorganic kind. A dark roast coffee is also advised to darken the hair properly.
Besides being more costly, many people are allergic to some over-the-counter and commercial hair dyes. This is a result of some chemicals used in the production. Coffee and black tea, on the other hand, are naturally made. Although the dyeing effects of these beverages are temporary, they're a great way to try out new looks.
How to Dye
Here's a Procedure to Dye your Hair Using Coffee and a Leave-in Hair Conditioner.
First, brew two cups of dark roast or espresso using twice the usual amount of coffee ground. Make the coffee too strong to drink.
Let the coffee brew cool off to avoid burning the scalp.
Mix the cooled coffee with a natural leave-in hair conditioner in a non-metallic bowl.
Use applicator bottles to apply the mixture to your hair. Applicator bottles are sold in beauty supply stores, but you can use whatever means still does the job.
Allow the applied mixture to sit for an hour.
Rinse off the mixture from the hair; you should now have darker hair.
Using Black Coffee, Here's a Procedure to Follow.
Put three tea bags in about two to three cups of boiling water
Leave the tea bags to steep for about five minutes. Allow the tea to cool off to avoid burning the scalp.
Apply the black tea to the hair using applicator bottles or other means to get the job done.
Let the hair sit for about an hour, then rinse off.
Using a Coffee and Black Tea Rinse, Here's a Procedure to Follow. 
Pour five tablespoons of black tea and two cups of instant coffee into a pot. Boil together.
After boiling for about a couple of minutes to five minutes, turn off the heat source and allow the mixture to cool off to avoid burning the scalp.
Using applicator bottles, apply the cooled mixture to the hair and let it sit for about a mixture.
Rinse off the mixture from the hair and air dry.
You can add lemon juice to the mix to help with hair issues like dandruff and infections.
Effect Of Coffee and Black Tea on the Hair. 
There are numerous benefits of coffee on the hair such as restoring hair growth. Black tea is effective for dyeing grey hair and contains antioxidants like coffee. The antioxidants will help prevent premature hair loss and spontaneously reduce greying of the hair. Another effect black tea has is it promotes hair growth while giving the hair its needed sheen and lustre. The mix not only dyes the hair but also keeps it dark too.
Tips to Note for the Procedure 
Dyeing the hair with coffee or black tea is messier than it sounds. It would be best if you tried doing the procedure outside or in an easily cleanable spot.
Get lots of towels and place some over your shoulders while you apply the mix and while the hair sits. The towels are also available for any other possible use.
Prepare the mixture the day you apply it and not before unless stated otherwise in some procedures.
Ensure that the coffee roast is dark and that the black tea is of premium quality.
Ensure your hair is washed and clean before applying the mixture.
Repeat the procedure if necessary.
How to Make the Colour of Natural Hair Dye Last Longer
Here are some tips to note to extend the life of the dyed hair.
Reduce the usage of hot hair-styling tools like hairdryers, curling irons and straightening irons.
Apply a thermal protectant to your hair if you must use hot hair-styling tools.
Don't take hot showers; reduce or avoid them altogether.
Skip washing the hair as much as possible.
Avoid chlorine-infused water or water with heavy metals when showering.
Conclusion 
Not only are coffee and black tea inexpensive ways to dye your hair, but they also offer good qualities like antioxidants. Feel free to repeat the procedure multiple times to correctly blacken the hair to your satisfaction. To infuse more good qualities in the mix, add extras like lemon juice and sage for the extra added benefit. Hopefully, this article has taught you more about dyeing hair with coffee and black tea. Try this out the next time you want a new hair look.
Also Read: