Coffee is a favorite drink for many people in almost every country. Today, more people are appreciating handcrafted coffee drinks. As a result, more local coffee shops continue opening up to make coffee lovers get their favorite beverage easily.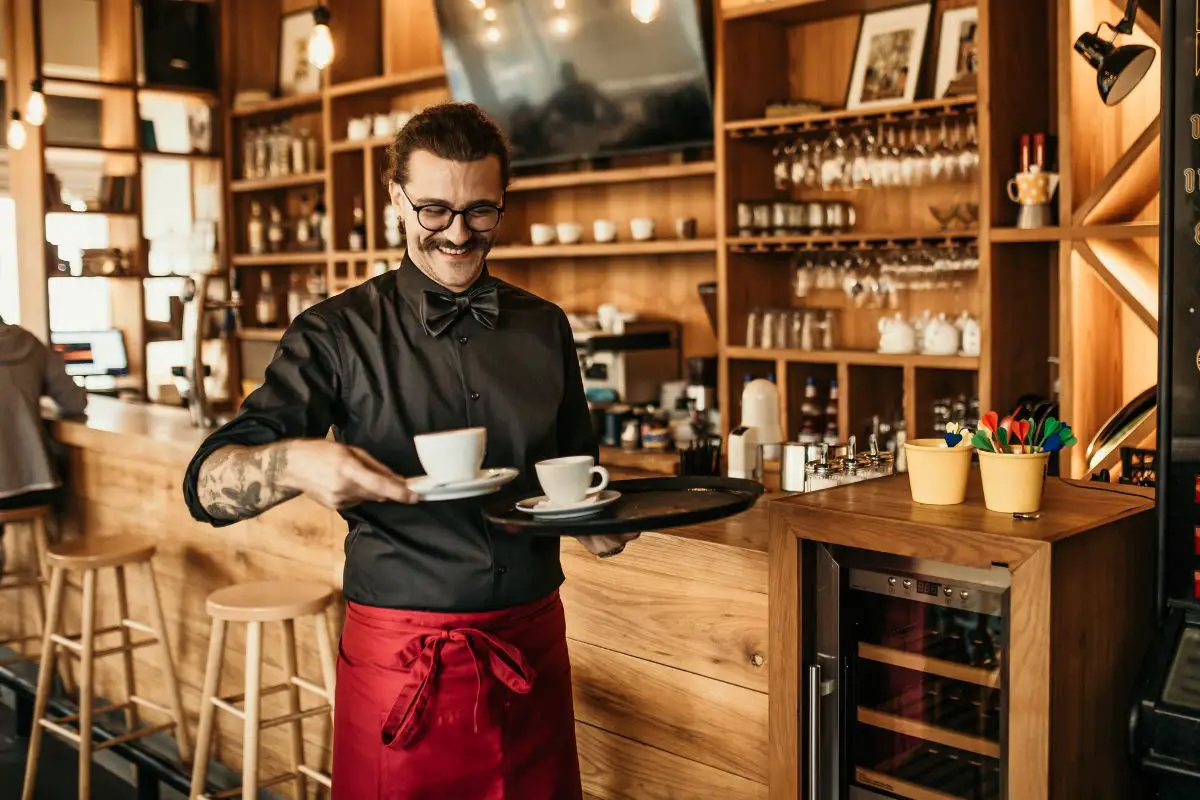 Should You Open A Coffee Shop?
Research shows that coffee is the most consumed source of caffeine. In the U.S., coffee accounts for 75 percent of caffeine consumption. Thus, the demand for coffee is extremely high. Also, the increasing popularity of hybrid workforce has led to more people searching for coffee shops near their places of work and home.
If you wish to become a restaurateur, there is a lot of potential to open and run a successful coffee shop. You just need to ensure your coffee shop will offer unique coffee. It can be a coffee shop that offers freelancers a space to gather, a coffee cart serving busy downtown streets, or a shop offering rich coffee blends using beans sourced from different growing countries.
If you have made up your mind to open a coffee shop, you need to know the costs involved. But how much does it cost to run a coffee shop per month? You need to know these costs upfront before your business breaks even.
The Monthly Cost of Running a Coffee Shop
If you are about to open a coffee shop or you have already opened one, you will find it easier to operate the business when you know the average monthly cost of running the business. That way, you will find it easier to tell whether your business idea is feasible and the time it will take to cover the start-up costs.
Also, establishing the monthly cost of running your coffee shop business will help you estimate your profit margin more quickly. Knowing the monthly expenses you will incur to operate your business will help you in pricing your coffees competitively. That way, you will find it easier to attain your desired profit margin.
Essentially, the monthly costs of running a coffee shop business include rent, labor costs, delivery costs, coffee costs, utilities, and interest on loans among others. The exact value of these costs depends on the size of your business. Generally, these costs are subdivided into variable and fixed expenses.
1. Variable Expenses
Variable expenses refer to the amount of coffee you make in a month. For instance, if you make fewer cups of coffee during a certain month, the variable expenses for that month may be lower than for the month you made more cups of coffee. The reduction in variable costs is because you will use less cream or milk, sugar, and coffee. However, it is a bit challenging to predict variable expenses for each month.
In a coffee shop, variable expenses can be things like coffee, paper bags, disposable cups, milk, sugar, pastries, and other items you would need to buy on demand throughout the month. It is advised to keep the variable costs under 40 percent of your total sales. The cost of single-use supplies that go into making and serving your coffee such as paper bags and disposable cups should be under 5 percent of the total sales.
2. Fixed Expenses
Fixed expenses refer to expenses that never change even when there is a decrease or increase in coffee sales within a month. These expenses account for the largest part of your monthly expenses. They are constant every month regardless of any changes that may occur in your coffee business.
Essentially, fixed costs can only change in the event of a change in contract or agreement with relevant stakeholders involved in the costs. Fixed expenses include rent and utilities, labor costs, and interest on loans.
3. Other Costs
As your coffee business evolves, it may incur unplanned costs. For instance, you may want to upgrade the equipment. Also, there may be a sudden increase in the number of customers visiting your shop during a certain season or holiday. In that case, you may need to employ extra people. Check out for any events that may trigger such occurrences to help account for them.
How to Calculate the Average Monthly Expenses of Your Coffee Shop
So how much does it cost to run a coffee shop per month? To calculate this cost, create a list of all the costs involved in running your business. Be on the lookout for any hidden costs that you might omit mistakenly. For costs that are paid annually, divide the amount by 12 to get the monthly rate. Add all the costs together to get the monthly cost of operating your coffee shop.
How to Determine the Monthly Profit Margin of a Coffee Shop
Your business needs to make profits to survive. Making profits is the main purpose of starting your coffee business. You can calculate your profit margin by subtracting total expenses from total sales. Your profit margin should be at least 10 percent of the total sales.
How to Reduce Monthly Expenses of Your Coffee Shop
If you are unable to make enough revenue to cover the monthly expenses of running your coffee business, you need to reduce the expenses. That way, you can improve your profit margin. A business can only be sustainable if its profit margin is healthy. You can reduce monthly expenses by reducing staffing costs, integrating technology, embracing digital marketing, and appreciating regular customers by meeting their needs to help make them loyal customers.
By knowing the monthly cost of running a coffee shop, you will be more accountable and keep track of how your business is progressing. That way, you can make timely decisions that can help improve the business as needed. Consequently, you will build a sustainable coffee shop business.