When you think about coffee outlets, the first chains that many people are most likely to think about are the likes of Dunkin' and Starbucks. Although they are among the top-rated coffee shops where you can get coffee, many other coffee shops serve premium coffee drinks. In fact, some of them offer better coffee than the big chains you may think about. So where can I get coffee right now? Here are some of the best coffee shops to get top-quality coffee.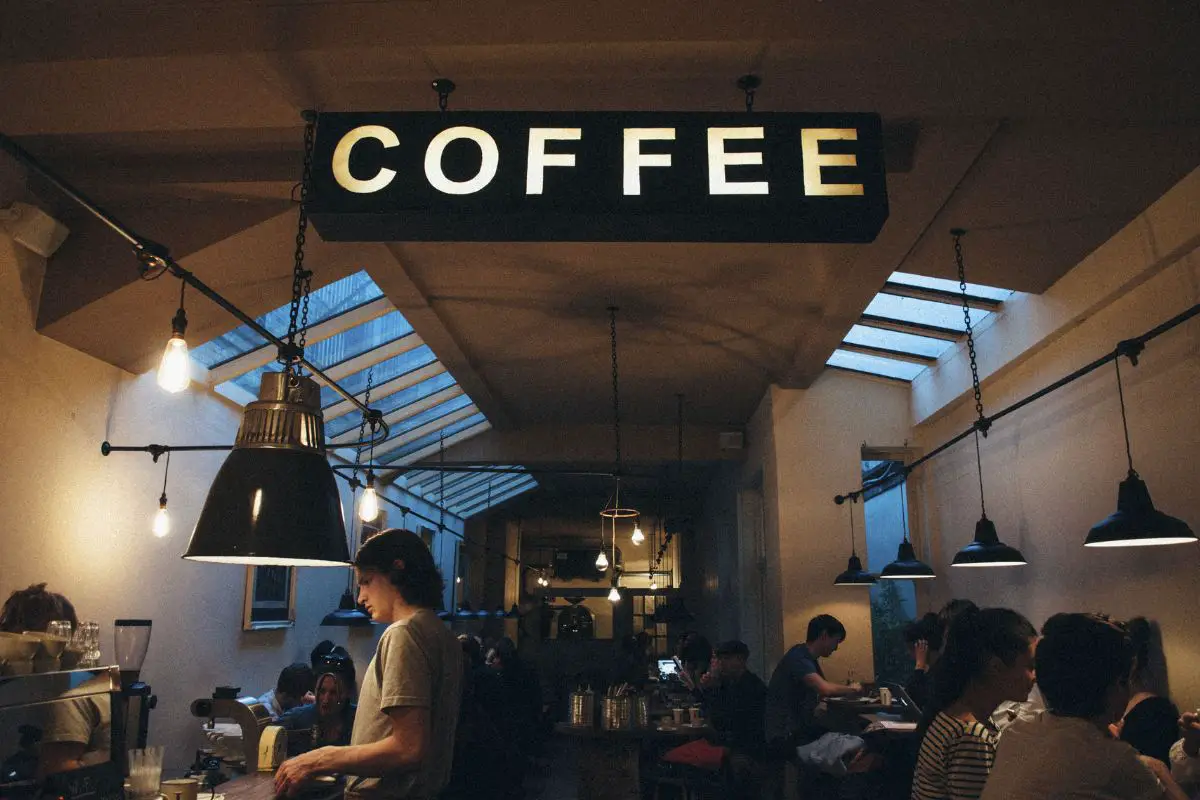 1. The Coffee Bean & Tea Leaf
Coffee Bean & Tea Leaf continues offering top-tier coffee since its inception in 1963. The coffee chain has at least 1,000 stores worldwide. Started in Los Angeles, the chain only brews its coffee with top 1 percent Arabica beans sourced from the best coffee-growing regions in East Africa, Latin America, and the Pacific. They use coffee beans grown at an altitude of up to 6,000 feet for highly concentrated flavors.
Another reason why their coffee is superior is that they roast beans from each origin separately. As a result, the roast degree is adjusted according to the characteristics of the coffee beans' origin. Also, they roast their beans in small batches for the best results and to brew with freshly roasted beans all the time. The company lets its customers know where each bean comes from as they know the origin.
     2. Peet's Coffee and Tea
Peet's Coffee and Tea continues offering unique coffee since its inception in 1966. Its story began when its founder, Alfred Peet, migrated to America from the Netherlands, where he was a coffee importer and roaster. He set up his own coffee shop, where he only brew coffee with the highest quality beans. To date, the coffee shop sources coffee beans from the best-growing regions in the world.
Peet's Coffee has about 340 locations across the U.S including Washington, Washington DC, Colorado, Massachusetts, California, Illinois, Virginia, Maryland, and Oregon. The coffee chain's signature blend is a dark-roast coffee known as Major Dickason's. They also serve top-quality tea.
     3. Starbucks
Starbucks boasts of being the largest coffee chain globally. The coffee chain has at least 15,000 shops in the U.S alone. The company was established in Seattle by three friends, back in 1971. Starbucks coffee chain offers a wide range of coffees, with its most iconic drinks being the pumpkin-spice latte and Frappuccinos.
     4. Tim Hortons
Tim Hortons is yet another coffee outlet where you can get good coffee. The company was founded in Canada. It has about 5,000 stores worldwide. Most of its coffee shops are located in Canada and at least 600 stores in the U.S.
Its first store was opened in Hamilton, Ontario in 1964. In 1976, the coffee store debuted one of its most sought items, a small, fried donut known as the Timbit. The chain has a wide range of baked goods that you can order alongside coffee. Its most iconic coffee is the Iced Capp, which is a blended, frozen coffee.
     5. Biggby Coffee
Where can I get coffee right now near me? Another place where you can get good coffee is Biggby Coffee. The coffee chain was founded in 1995 in East Lansing, Michigan. The chain has at least 240 franchise shops.
Biggby Coffee specializes in uncommon but ultra-sweet espresso drinks. One of their most popular beverage is Carmel Marvel, which is a caramel-based espresso drink. They offer numerous unique concoctions such as Black forest lattes, cotton candy lattes, and blueberry lattes.
     6. Dunkin' 
Initially known as Dunkin' Donuts, the coffee chain is popular for its iced coffee and donuts. Their first store was opened in 1950, in Quincy, Massachusetts. Today, they operate more than 11,000 stores in more than 30 countries. They offer at least 50 varieties of donuts and specialty drinks such as the Dunkaccino which comprises a blend of hot chocolate and coffee.
     7. Blue Bottle Coffee Company
As a specialty coffee roaster and brewing company, Blue Bottle Coffee Company offers superior coffee drinks. The company is famed for its special pour-over coffee and brewing techniques. The company started doing its business in a potting shed, where they would roast coffee beans and sell them using a single coffee cart. Today, the company has at least 90 stores spread out across the U.S, South Korea, and Japan.
     8. Caribou Coffee
Caribou Coffee was founded in 1992. The company has at least 450 stores spread across the U.S and at least 270 stores across the Middle East, Asia, and Africa. They serve Rainforest Alliance Certified coffee, a seal awarded to businesses, forests, and farms that meet rigorous social and environmental standards during coffee production.
     9. Dutch Bros
Dutch Bros stands out as a drive-thru coffee chain, with at least 420 stores across 9 states in the U.S. The coffee chain is popular for its experimental flavored coffees. Some of its most unique coffees include banana bread latte, chocolate macadamia nut mocha, and Irish cream cold brew among others.
Final Words
So where can I get coffee right now? As you can see, there are many places where you can get a good cup of coffee. Today, you will hardly fail to find a coffee shop on the streets of many towns and cities across the globe. Just ensure the coffee shop you visit offers top-quality coffee drinks for the best coffee-drinking experience.