Most coffee enthusiasts love taking coffee in the morning to help them wake up and stay alert for the rest of the day. Others love drinking coffee after dinner as it helps with digestion.
Also, drinking coffee after dinner suppresses appetite, such that you are less likely to snack after dinner. Still, you can serve coffee with various treats after dinner. In this article, we will discuss what to serve with coffee after dinner.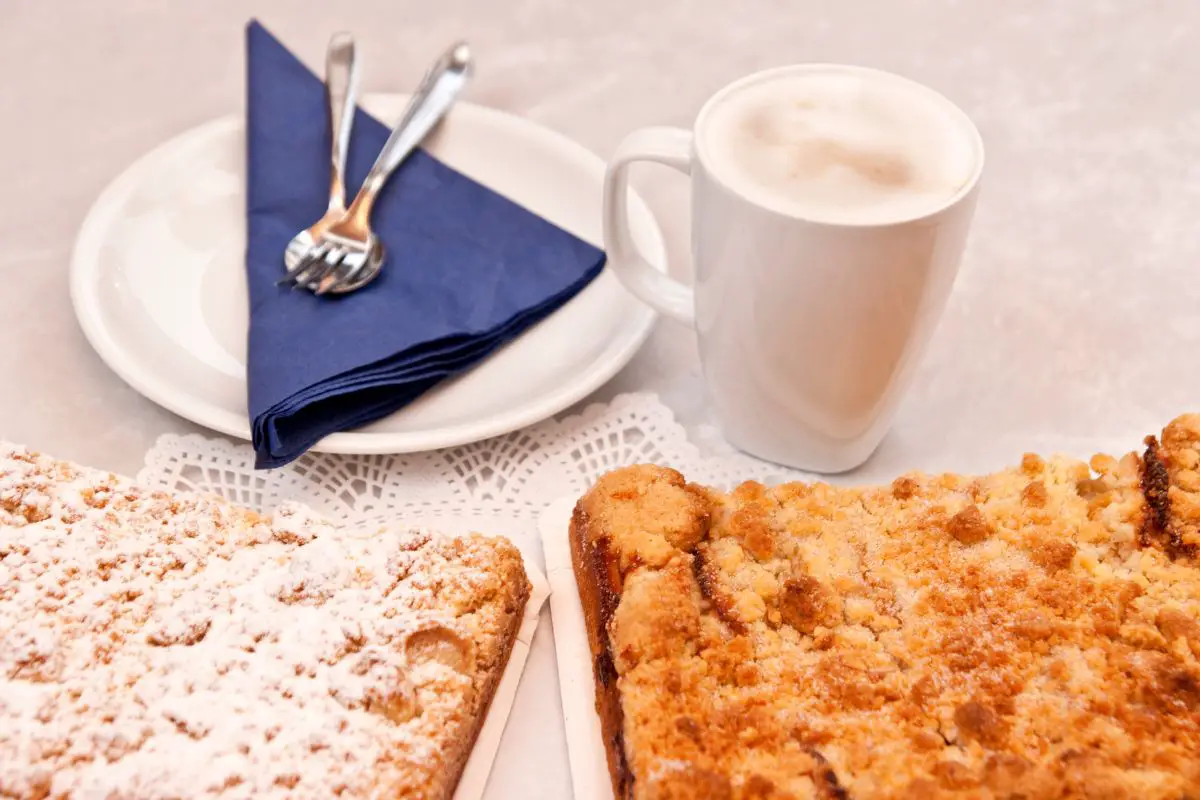 Best Treats to Take with Coffee After Dinner
You can accompany your cup of hot coffee after dinner with sweet treats such as:
Mini Baileys cheesecakes
White chocolate brandy snaps
Almond stuffed dates
Mascarpone mocha slated caramel platter
Coconut and pistachio biscotti
Chocolate and hazelnut praline tart
Coffee pecan streusel cake
After-dinner mint macarons
Chocolate truffles
Pistachio amaretti
Almond biscotti
It is a Good Idea to Take Coffee After Dinner?
You can drink black coffee after dinner, especially if you are not highly sensitive to caffeine. Coffee contains chlorogenic acid that helps to reduce glucose digestion. As a result, it activates digestion. However, consuming coffee close to bedtime may lead to problems falling asleep.
It is recommended to avoid coffee 6 hours minimum before bedtime. Alternatively, you can drink decaf coffee as it contains a negligible amount of caffeine. Also, caffeine can cause anxiety problems among some people. Regardless, some people love drinking coffee after dinner to help with digestion and weight loss.
Summary
After going through this article, you now know what to serve with coffee after dinner. If you are hosting guests, you will not luck a special treat for them after dinner from the aforementioned list. However, if you are highly sensitive to caffeine, you may avoid taking it close to bedtime.