If you're a massive fan of coffee, you've probably come across Irish cream coffee creamer in a coffee shop menu or a grocery store. This intriguing liqueur can leave many wondering what it tastes like. This article will answer the question "what does Irish cream coffee creamer taste like" and discuss everything you need to know about it. Read on!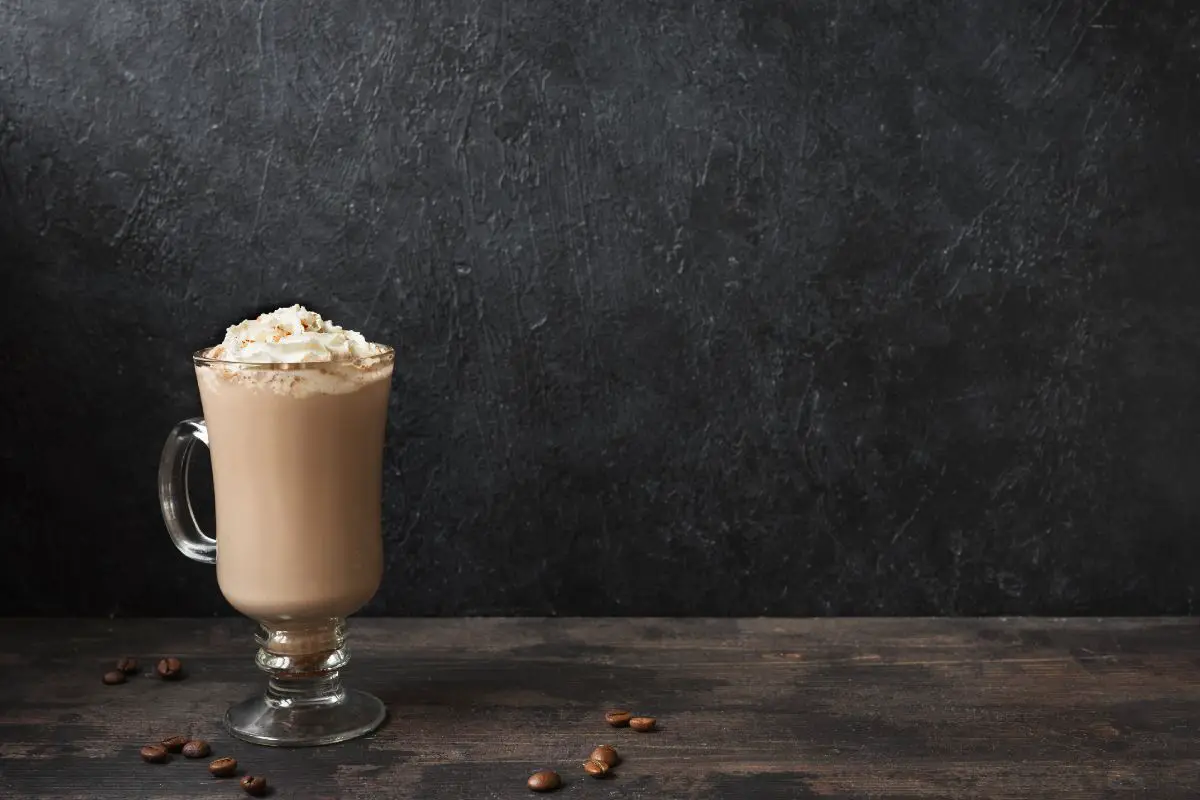 What Does Irish Cream Coffee Creamer Taste Like?
As opposed to actual Irish cream, Irish cream coffee creamer tastes more like brown sugar. On the other hand, actual Irish cream has a milky, sweet taste with vanilla, nutty, chocolate, and fruity notes. Since it's made with dairy, Irish cream is rich, thick, and creamy. The drink has a similar consistency to that of a milkshake and is commonly served over ice. It also has great versatility, which makes it a great addition to shooters, cocktails, and hot, warm, and cold beverages. The drink is served after dinner in ice creams and other desserts.
What is Irish Cream Coffee Creamer Made of?
Irish cream coffee creamer is made of a dash of espresso and cocoa powder to create the familiar richness and taste of classic Irish cream. In addition, a base of sweetened condensed milk is added to smoothen the mixture and make the creamer blend smoothly with any cup of coffee. Irish cream coffee creamer is naturally and artificially flavored and a tablespoon of the creamer contains 35 calories. Equally important, Irish cream coffee creamer contains no alcohol.
What is Irish Cream?
Irish cream is a liqueur that's made from cream, Irish whiskey, cocoa, or other flavors such as vanilla and chocolate. However, if you're not an alcohol fan, you can enjoy Irish cream beverages that don't contain alcohol. Irish cream was the first ever cream liqueur to be introduced in 1974 in Ireland by Tom Jago. The liqueur tastes sweet and milky with vanilla, nuts, chocolate, and fruity notes. Not to mention, Irish cream is thick, creamy, and rich as well as a perfect choice for a night out. The popular alcoholic drink has made its name as a stand-alone drink and as an ingredient in many different recipes.
The history of this popular liqueur dates back to Ireland in the 1970s when it was developed as a solution to the use of surplus cream and alcohol from local Irish dairy factories and distilleries. The two ingredients are then combined with different flavors to form a unique drink. The most common and popular Irish brand is known as Bailey's Original Irish Cream. However, other Irish cream liqueur brands have developed and are worth trying. Irish cream has increased in popularity throughout the years and is now among the best-selling liqueurs in the world.
How to Drink Irish Cream
Besides enjoying Irish cream in coffee creamer, you can enjoy it as a stand-alone drink or add it to cocktails, shooters, hot, cold, and warm beverages. Let's dig into the several alternative ways you can enjoy Irish cream:
In Coffee
Traditional Irish coffee creamer is made of hot coffee, sugar, Irish whiskey, and cream. When drinking coffee (hot or cold), Irish cream can be added as a coffee creamer to your cup of joe to sweeten it and make it creamier.
Irish Cream Alone
The most popular way to enjoy Irish cream is to drink it alone and over ice. Irish cream is made of dairy and thus tastes sweet and milky without the harsh bites that come with drinking alcohol alone. Irish cream also has notes of vanilla and can therefore be enjoyed alone.
Mudslide
Another way of drinking Irish cream is by adding it to a mudslide. A mudslide is an after-dinner drink that's made of coffee liqueur, Irish cream, heavy cream, vodka, and some chocolate. The drink has a similar consistency to a milkshake and it tastes sweet, rich, and creamy. You can customize your mudslide by adding chocolate or other flavors of your choice.
Espresso Martini
Irish cream is usually used as an ingredient in making an espresso martini. An espresso martini with Irish cream is creamy, frothy, and sweet. To make your drink less sweet or with a nice bittersweet flavor, you can garnish your espresso martini glass with crushed coffee beans.
Whipped Cream
If you're a fan of cupcakes, you can turn them into a treat to remember by adding some Irish cream to your whipped cream. Irish cream adds a kick of flavorful notes to your cupcakes.
Coffee Brands with Irish Cream in their Menu
As a result of its popularity, Irish cream has made its way into the menus of the most popular coffee brands. These brands include:
Starbucks has introduced this stellar ingredient in its ice-cold brew. You can now enjoy Starbucks Irish cream cold brew. The drink is slightly sweeter as well as less acidic compared to their iced coffee.
Dunkin coffee brand has also incorporated Irish cream in some of its beverages. For example, they offer the taste of Irish cream in their frozen, iced, and hot coffees and their espresso drinks such as cappuccinos and lattes.
Dutch Bros coffee brand has also introduced the goodness of Irish cream in some of their beverages. Their most delightful breve is made of Irish cream, espresso, and a half and half.