If you are a coffee lover who likes whipping up a morning cup of coffee quickly without a lengthy brewing process, you will love the convenience offered by pod coffee makers. Pod coffee makers use K-Cups to brew coffee effortlessly for a quick caffeine fix. If you are new to Kcups, you may wonder what coffee pots use Kcups. Read on to find out.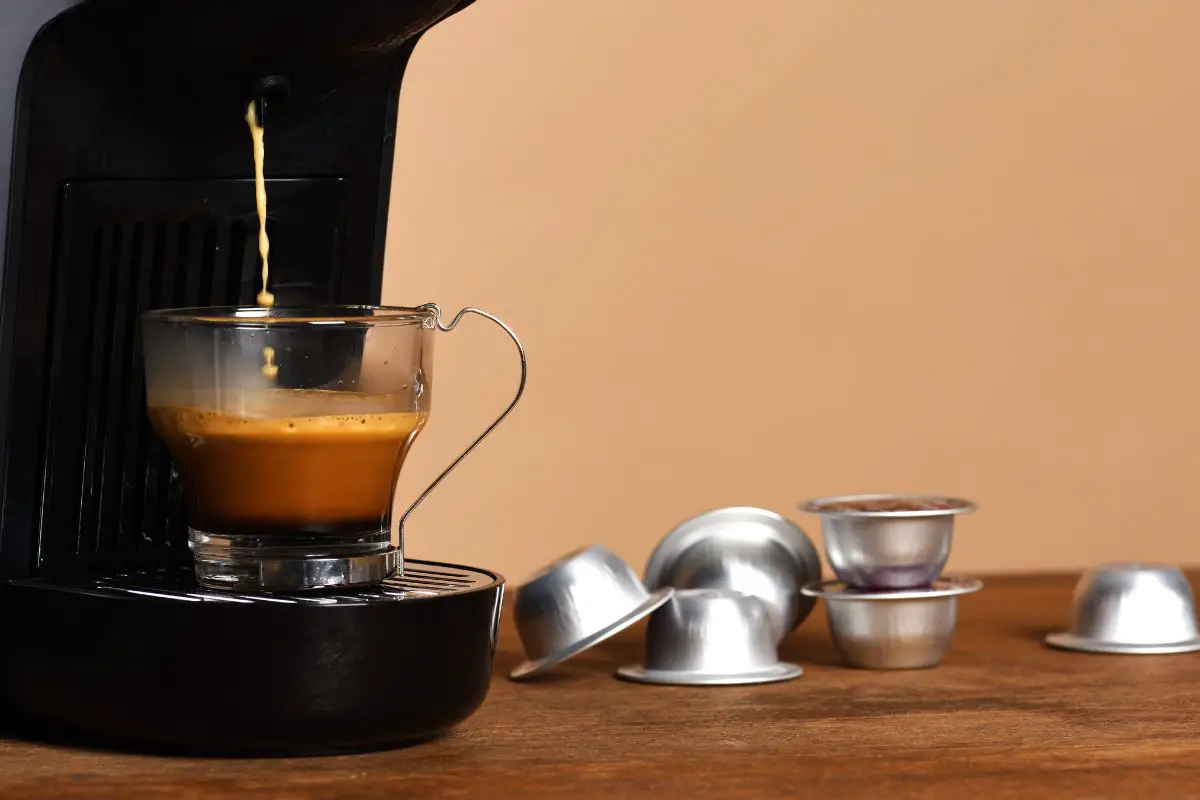 Top 5 Coffee Pots that Use Kcups
The Keurig is the most popular pod coffee maker today. It accounts for the highest percentage of single-serve coffee makers bought today. Thus, many people assume that K-Cups are only meant for use with Keurig coffee makers. However, there are many brands of coffee makers that use K-Cups. Here are some of the coffee pots that are specially designed to use Kcups.
     1. Keurig K-Duo Plus Coffee Maker
Keurig offers a wide variety of single-serve and K-Cup pods coffee makers. The Keurig K-Duo Plus Coffee Maker is one of their best K-Cup coffee makers. It features a single brewing chamber and mechanism, unlike the Cuisinart and Brim K-Cup coffee makers discussed below which are designed as two coffee makers specially fused into one unit. It offers convenient performance with a removable water reservoir, permanent filter, height-adjustable drip tray, auto-shutoff, brew-strength control, and programming.
     2. Brim Triple Brew 12-Cup Coffee Maker
The Brim Triple Brew stands out as it doubles as a drip coffee maker and a K-cup coffee pot. It offers superior performance in making both drip coffee and K-cup brewing. It brews fast and offers features such as auto-shutoff, programming, a height-adjustable drip tray, and a permanent coffee filter.
     3. Cuisinart Premium Single-Server Brewer
If you want a coffee pot that uses Kcups with great cup size and temperature consistency, the Cuisinart Premium Single-Server Brewer is your best bet. It comes with numerous features that enhance conveniences such as a built-in filter, removable water reservoir, programming, auto-shutoff, and height-adjustable drip tray.
     4. Mixpresso Single Cup Coffee Maker
The Mixpresso Single Cup Coffee Maker is designed with affordability in mind. It is a great K-Cup coffee maker for those with a tight budget. It offers great speed for the first cup and repeat cups with good cup-size consistency. It is easy to clean, thanks to the removable water reservoir. Also, you can adjust the height of the drip tray.
     5. BLACK+DECKER Single Serve Coffee Maker
If you want an affordable K-Cup coffee maker but you have limited countertop space, this single-serve coffee maker from BLACK+DECKER is a perfect choice. It is compact and easy to operate. It only features a single start button. It automatically shuts off after a complete brewing cycle. Also, it is easy to clean and comes with a removable and reusable coffee filter. However, it brews the entire amount of water you add. Thus, measure your water accordingly.
Summary
Despite the Keurig brand being the most popular manufacturer and seller of coffee pots that use K-Cups, there are other coffee makers that perform even better. In fact, some Keurig models are a little slower in brewing the second cup.
Also, it is worth noting that coffee makers that use K-Cups do not brew the best-tasting coffee. They are only great for their convenience, which makes them popular among coffee lovers who do not have the time to brew coffee from scratch. Thankfully, you now know what coffee pots use Kcups to make your search easier.