Starbucks is the world's largest and most successful coffeehouse chain. Their coffee provides a transformative experience by perking you up to face your day. As a result, so many Starbucks consumers can't help but wonder, what coffee beans does Starbucks use? This article provides detailed answers to this question and everything you'll need to know regarding the topic. Read on!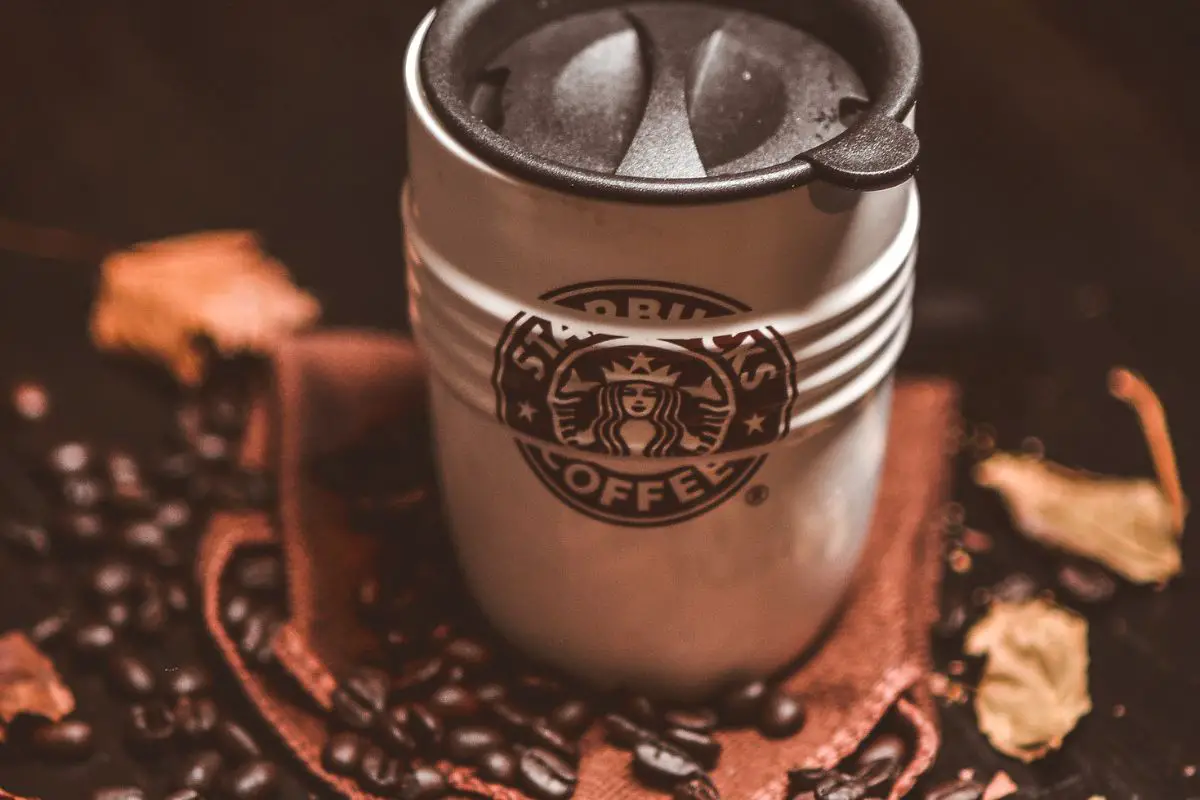 What Coffee Beans Does Starbucks Use?
Two main coffee beans make up the world's coffee production. These are Arabica and Robusta coffee beans. The type of coffee beans used to make your coffee influence the taste, aroma, and flavor of your cup of joe. Therefore, Starbucks uses high-quality Arabica coffee beans that are sourced from Africa, Asia, and South America to make their coffee. Not to mention, Starbucks ethically sources its coffee beans around the world thus ensuring the coffee beans are high-quality and a good relationship between farmers and the environment. After sourcing their coffee beans, Starbucks roasts these beans in the United States and later distributes them to different stores countrywide.  Arabica coffee beans are refined, complex, acidic, and have an interesting body thus giving Starbucks coffee its unique flavor complexity.
Additionally, Arabica coffee beans are grown at high altitudes that range between 3000 and 6000 feet. As a result, the cool nights and hot days slow down the coffee cherries' growth. This means that the coffee cherries take more time to develop thus creating more delicious flavors. This explains why Arabica coffee beans are full of delicious flavors. Approximately, 70.98 million bags of Arabica coffee beans are exported globally.
How Does Starbucks Source Its Coffee Beans?
As mentioned earlier, Starbucks ethically sources its coffee from coffee-growing regions such as Asia, Africa, and South America. Starbucks uses 100% Arabica coffee beans to make their different categories of coffee beverages. The company has been working with Fairtrade since 2000 to ensure that they source their coffee beans respectfully from the farmers and the regions they are grown.
Additionally, Starbucks established a C.A.F.E. program in 2004 that highlights the practices that should be followed for growing coffee beans, processing, and sourcing them to ensure that every cup meets the desired quality. The C.A.F.E. practices focus on three categories, which include:
The C.A.F.E. practices ensure that the wages, benefits, healthcare, and education of the coffee farmers and their children are taken care of. This practice also ensures that the living standards of the farmers comply with the laws and that there is zero tolerance for child labor.
When it comes to the planet, the Starbucks C.A.F.E. practices look at environmental issues such as soil care, deforestation, energy, agrochemical use, wildlife preservation, water use, and maintenance. The C.A.F.E. practices on the planet aim to ensure that the environment is respected during the growing, processing, and sourcing procedures.
For product, the C.A.F.E. practices ensure that the coffee beans pass the standards for high quality. Starbucks also pays premiums to reward supply chains with the highest performance and to support the farmer's profitability above the commercial market price.
Which is the Standard Coffee at Starbucks?
The standard coffee option at Starbucks is the Pike Place roast, a medium coffee roast that Starbucks uses for drip coffee. The Pike Place roast has a smooth and well-balanced flavor with toasted nuts and subtle cocoa notes. The strong Starbucks coffee taste results from the high-quality coffee beans and the use of medium-dark roast that has stronger flavors.
Additionally, Starbucks offers different varieties of coffee blends that have varying roast shades. They include:
Blonde roast
Breakfast blend
Willow blend
Medium roast
Pike Place roast
Dark roast
Italian roast
French roast
Veranda blend
House blend
Espresso roast
Caffe Verona
Decaf Komodo Dragon Blend
Starbucks' Art of Blending and Roasting Coffee
The Starbucks team is dedicated to roasting, sourcing, brewing, and blending high-quality Arabica coffee beans. The coffee company blends different coffee origins and roast styles to suit your personal preferences. Additionally, blending coffee helps them create new flavor notes that cannot be found in a single coffee origin or roast.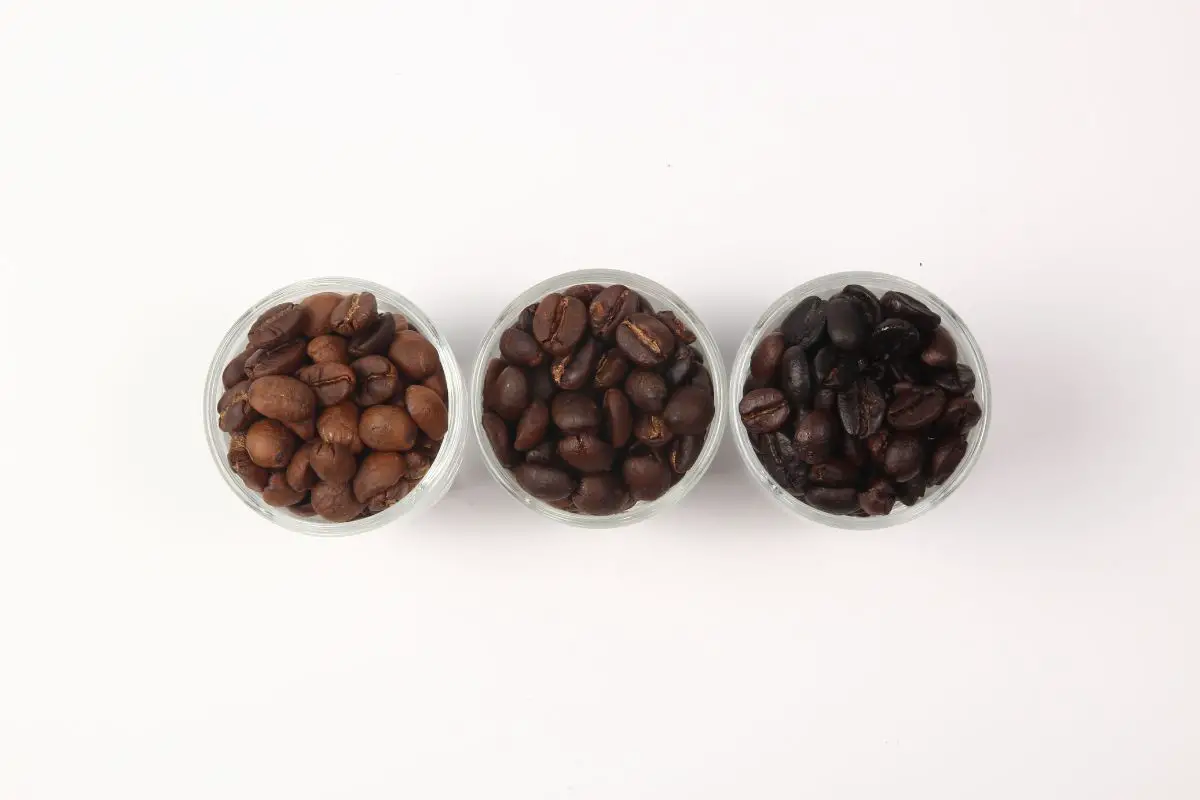 When it comes to roasting, Starbucks has approximately 50 years of experience and they bring out inherent flavor notes in each coffee they roast. Starbucks coffee comes in three different roasts. These are:
Blonde roast – This is the lightest coffee roast and has a shorter roast time, mellow flavors, and lighter body.
Medium roast – This type of coffee roast has balanced, smooth, and rich flavor notes.
Dark roast – The coffee beans have intense, robust, bold flavors, and a fuller body.
Types of coffee that Starbucks uses for different coffee beverages.
Espresso
Starbucks uses its signature dark espresso roast for its espresso and espresso-based drinks. The espresso-based drinks include lattes, cappuccinos, mochas, Macchiato, Americano, and Frappuccino. The dark espresso roast blend was created in 1975 and is still used to date. Additionally, Starbucks offers a blonde espresso option that contains more caffeine and a creamier taste. Also, they offer decaf espresso for those avoiding caffeine in their espresso drinks.
Cold Brew
Usually, Starbucks uses medium roast Arabica coffee beans that are sourced from Africa (specifically Ethiopia) and Latin America to make their cold brew. Starbucks has offered cold brew coffee since 2015. The Starbucks cold brew coffee is the perfect coffee beverage for those who find the acidity in their hot cup of joe off-putting. Cold brew coffee is smoother and sweeter. The process of making Starbucks cold brew coffee involves steeping the medium roast ground coffee in cold filtered water for 20 hours to keep the acidity of the coffee low.
Decaf Coffee
Starbucks uses its proprietary roast for its decaf coffee beverages. However, the coffee beans used are still 100% Arabica and they hold similar flavor notes to the caffeinated coffee beans. Therefore, expect similar caramelized sugar notes and molasses in Starbucks decaf coffee beverages.
Conclusion
Starbucks uses high-quality Arabica coffee beans to make their coffee. These beans are sourced from different coffee-growing regions such as Africa, Asia, and South America. Additionally, Starbucks creates unique coffee blends that suit your tastes and preferences. Starbucks offers a wide range of coffee blends but only three different coffee roasts. The Starbucks blonde roast is the most caffeinated Starbucks coffee drink since it's roasted for a shorter time.
Related Articles
What Coffee Brands Use Robusta Beans?
Where Are Starbucks Coffee Beans From?