Coffee lovers take their coffee anywhere. Shifting to a new country can't even stop them from getting their daily dose of caffeine. No wonder one of the things people look for when they relocate is a cafe where they can get their morning delicious cup to get through the day.
Vacation also doesn't mean a break from coffee. Most cruise ships provide for their customer's coffee dosage because they know coffee lovers would go the extra mile to get their caffeine.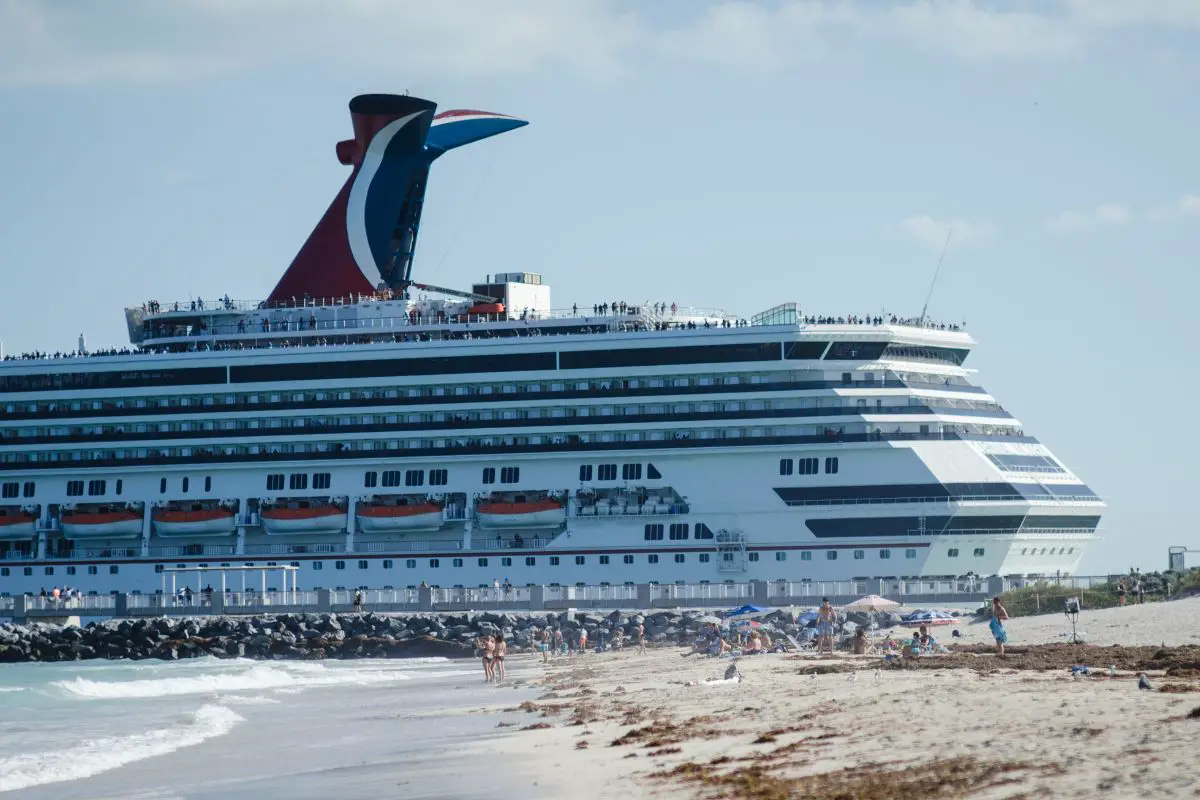 Perhaps you are going on a carnival cruise, and you're worried about how to take your coffee or the brand of coffee they serve. This article will help you through.
Carnival Cruise
Carnival is one of the world's most widely recognised cruise brands, with different cruises you can choose from, irrespective of your culture and language.
Carnival cruise line, also known as America's Cruise Line, was founded in 1972. They have 23 ships they use to provide memorable vacations at a great value and have grown to be a leader in the cruise industry with a history of dealing with over six million guests in 2019.
Their tagline "Choose fun" targets their customers who love to enjoy and live their life to the fullest. Their target wraps around singles, couples, families and seniors; just anyone who chooses fun. They got the "Best Ocean Cruise Line" in USA Today's 10 Best Readers' Choice Awards in 2021 and were also named the "Best Cruise Line for Families" and "Best Domestic Cruise Line" by Travel Weekly.
Drinks on Carnival Cruise
It is cheaper and less stressful to decide on your drink package as you're looking for your carnival cruise. You pick a drink package that best suits you; soda, caffeinated or alcoholic.
While there is no limit on non-alcoholic orders on their drink packages,  alcoholic drinks are limited to 15 alcoholic beverages per day(usually from 6 am-6 am).
Carnival Drink Packages
Carnival cruise line offers two types of drink packages.
The Cheers package
The Bottomless Bubbles
The Cheers Package
Virtually all drinks are included under this package, as long as they are under $20. These drinks include Spirits, cocktails, sodas, wine by the glass, beer by the glass, smoothies, milkshakes, energy drinks, juice, hot tea, specialty coffee, zero-proof frozen cocktails, bottled water and other non-alcoholic beverages.
It, however, doesn't contain bottles of liquor, drinks in souvenir glasses, drinks offered at the gangway, sharing cocktails, floaters, pitchers, buckets, tubes, self-device wine machine, or Drinks purchased off the ship, including Princess Cays and Half Moon Cay, Freshly squeezed orange juice in the Havana Bar and room service/mini bar.
Orders above $20 on the cheers package, as well as champagne, a bottle of wine, seminars and drink classes, get a 25% discount.
The Bottomless Bubbles
This package contains only juices and sodas.
Their soda options generally include; Bubbly Orange Sparkling Water, Bubbly Grapefruit Sparkling Water, Bubbly Lime Sparkling Water, Pepsi, Pepsi zero sugar, Diet Pepsi, Diet Pepsi caffeine free, caffeine free Pepsi, Sierra Mist, Sierra Mist Zero Sugar, Mountain Dew, Diet Mountain Dew, Mug Root Beer, Grapefruit, Pineapple, and tomato.
This package does not contain hot drinks, bottled waters, room service/mini bar,  drinks offered at the gangway or any other nonalcoholic beverage other than juice and soda.
Coffee on Carnival Cruise
Carnival cruise does not offer a coffee package. Regular coffees are part of the free drinks carnival cruise offered in buffet and rooms, but specialty coffees are included in the Cheers drink package.
Carnival cruises do not allow coffee makers on their ship, nor can you give the cruise ship staff your coffee beans to make coffee with.
What Brand of Coffee Does the Carnival Cruise Use?
Javablue cafe is a branded coffee bar that serves iced lattes, hot chocolate and specialty coffee on carnival cruises.
Final Words
Going on a cruise doesn't stop your coffee adventure. Carnival cruise provides free regular coffee and specialty coffee in drink packages for you to choose from.