Moccona coffee is a delicious and refreshing way of enjoying coffee, especially on a very hot day. Besides, it is relatively easy to make coffee with Moccona. You only need a few ingredients. As an iced coffee, it is prepared from chilled hot coffee. In this article, we will show you how to make Moccona coffee.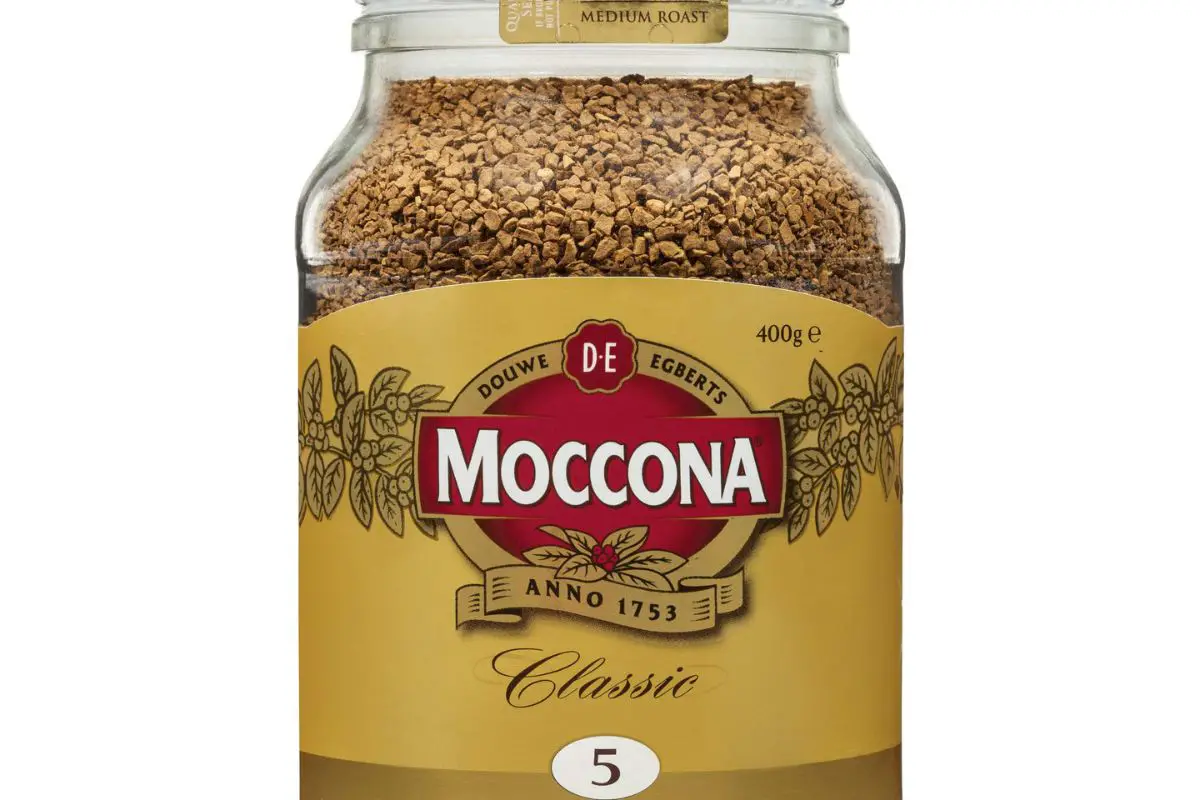 What is Moccona Coffee?
If you love trying new coffee recipes, you have probably heard about Moccona coffee. It is a coffee brand made by Jacobs Douwer Egberts, an American-Dutch beverage company. Moccona coffee is available as dark roast coffee. It is based on Arabica and Robusta beans and features a very strong flavor.
Moccona coffee is available in several formats including instant coffee, ground coffee, and whole beans. You can brew it using different brewing methods including stovetop coffee, espresso, and drip coffee. Its flavors include berry and grape. It has softer sweetness with a sense of acidity.
Moccona Coffee Recipe
Here are the ingredients required to make Moccona coffee:
125 ml hot water
125 ml of very cold milk (any preferred milk)
2 teaspoons of Moccona instant coffee (preferably Moccona Barista Reserve Rich Espresso)
Coffee ice cubes
Steps on How to Make Moccona Coffee
Here are a few simple steps on how to prepare Moccona iced coffee:
Step 1- Make coffee ice cubes
You will need to make some coffee ice cubes for this drink. To make them, combine Moccona instant coffee with hot water. Stir to dissolve the instant coffee. Allow the coffee to cool and pour it into a clean ice cube tray. Freeze the coffee for at least 4 hours or until coffee ice cubes form.
Step 2- Make Moccona latte coffee
Combine Moccona instant coffee with hot water in a large glass. Stir to dissolve the coffee. Add some iced cubes to the hot coffee. Top with cold milk.
Step 3- Serve
Serve your ready Moccona coffee and enjoy. It is best served on a hot day.
Is iced Moccona Coffee Good for you?
Iced coffees, including Moccona coffee, are popular summer beverages. Iced coffees are often topped with sugar. Moccona instant coffee contains some sugar that may add calories to your diet. Thus, you should not consume it in excess as it may contribute to weight gain.
Are There any Moccona Coffee Complaints?
Moccona coffee is ranked by customer reviews as one of the best brands of instant coffee for making iced coffee at home. However, the coffee brand has had a few complaints. Some people argue that it is too strong while others say it leaves an odd aftertaste. However, the majority praise it for making superb iced coffees. Now that you know how to make Moccona coffee, you can try it out on a hot day.