If you have a dream of starting a coffee shop business, you need to plan for it to turn it into a reality. Coffee shops are a fast-growing business. You will find that most streets in major cities and towns have coffee shops. If you are planning to open one, you need to know the various costs involved. One of those costs is the inventory cost. So how much does inventory cost for a coffee shop? In this article, we will discuss inventory for a coffee shop and its cost.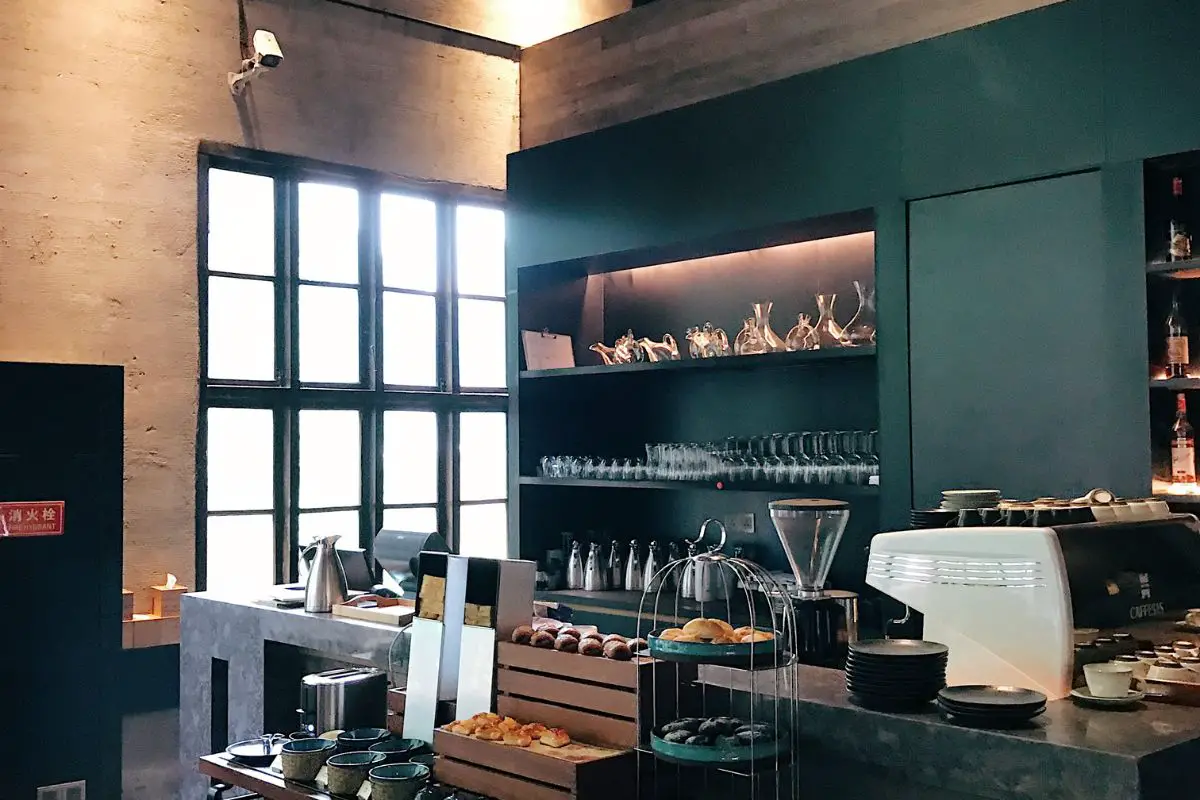 Inventory Expenses for a Coffee Shop
Inventory is one of the biggest parts of a coffee shop. To get your new coffee shop up and running, you will need to stock all the essential items. One of the main inventory expenses for a coffee shop is coffee beans. Some coffee shops opt to roast their own coffee beans. In that case, an industrial-grade coffee roaster would be needed, which is a one-time equipment cost.
Other coffee shops buy pre-roasted coffee beans. Pre-roasted beans are more expensive than green beans, but you will not need to buy a roaster. Whether you choose to roast your own beans or buy pre-roasted beans, there will be a direct effect on monthly inventory costs.
Other inventories include to-go cups, lids, cups, sleeves, and coffee filters. Also, you will need sugar, flavorings, cream, milk, spices, and syrups.
How much does inventory cost for a coffee shop? Getting an estimate of inventory cost can be quite tricky. Generally, these costs range from $20,000 to $120,000 depending on the concept and size of your coffee shop.
Research at Harvard shows that at least 40 percent of shoppers visit another store if a product is out of stock rather than taking a substitute. Whether you want to call it savviness or impatience, it is how customers behave. Thus, you need to ensure all the required inventory is stocked sufficiently.
Preferably, have some safety stock on hand. Safety stock is extra inventory that accounts for any unexpected delays from your suppliers. It is important to have it, especially when there is some uncertainty in supply.
How to Manage Coffee Shop Inventory
To start with, you need to have a good inventory management process. Inventory management will help you eliminate waste. Also, it will help you focus on growing your new coffee shop business. It works by striking a balance between customer service and inventory investment. Essentially, u aim to spend the least amount possible in inventory while meeting customer demand for your coffee products.
You need to track inventory to run your business smoothly. You can do it either manually or through the help of an inventory management system. When tracking inventory manually, you can assign the task to the barista or manager.
As they take inventory consistently, they will easily understand the nuances and patterns involved in the inventory over time. By tracking inventory in your coffee business, you will know the items that were under-utilized or over-utilized. That way, you will find it easier to make informed decisions when making ordering inventory from suppliers. Also, it will help you predict daily, weekly, monthly, and annual trends over time.