Besides water, tea and coffee are the most consumed beverages in the world. Not to mention, both beverages are ideal for kickstarting your mornings. Moreover, tea and coffee are healthy and a great excuse to get together with friends. Some benefits of drinking tea and coffee moderately include weight loss, protection against chronic diseases, a quick energy boost, and boosting your immune system.
That said, tea and coffee can pair with various snacks and dishes that can help enhance the flavors of the beverages. This article is a guide on what to serve with tea and coffee. Additionally, we shall discuss why you should consider pairing these beverages with snacks or dishes. Read on!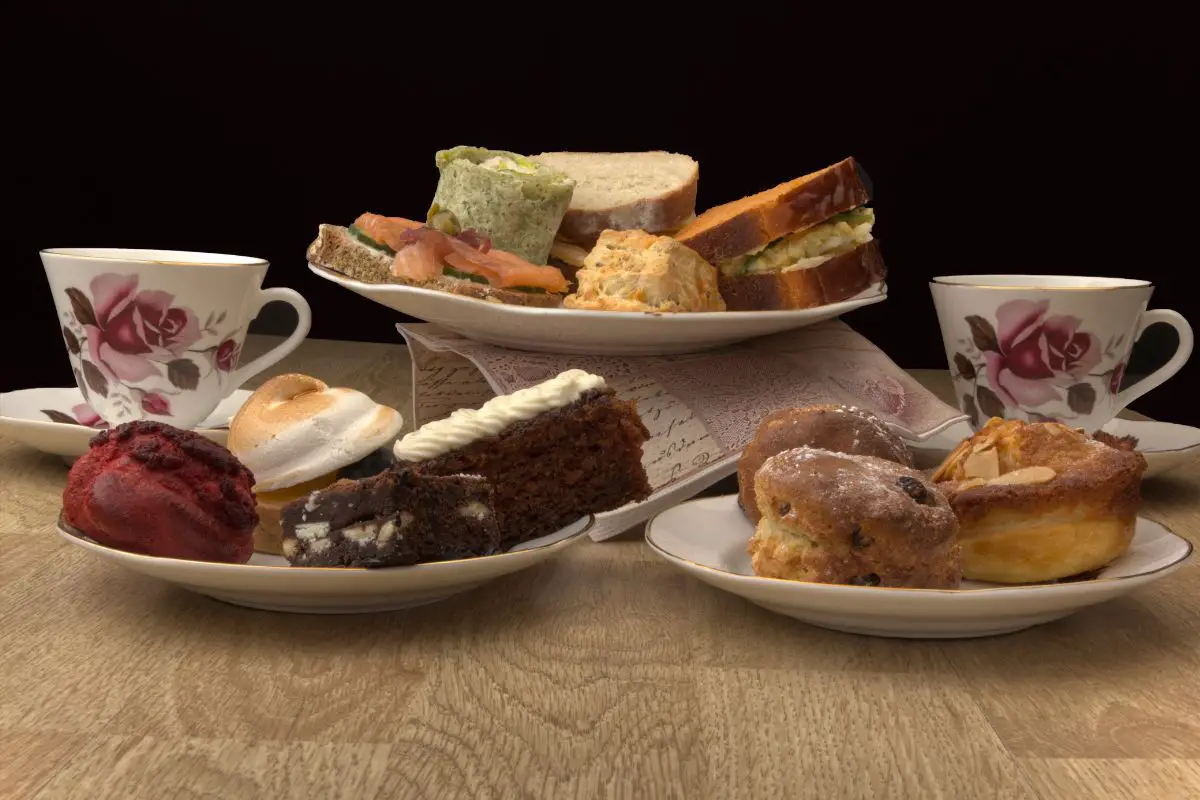 Reasons Why You Should Consider Pairing Your Tea and Coffee with Side Dishes
Generally, you shouldn't drink your tea and coffee on an empty stomach. You'll need something to snack on with these beverages. Moreover, drinking tea and coffee with accompaniments such as pastries fills you up and gets you going throughout the day as you await your lunch or dinner. Generally, you can't survive on tea and coffee alone. Not to mention, most breakfast, brunch places, and coffee shops will serve baked foods such as scones and muffins as accompaniments to your tea or coffee. Additionally, pairing your tea and coffee with snacks and dishes helps improve the flavor of the beverages and food. Here's what to serve with tea and coffee.
What to Serve with Tea and Coffee
Here are some tea and coffee accompaniments:
     1. Scones
Scones are a great pair for your tea and coffee. What's more, they're easy to make at home. You can enjoy your scones plain or with your choice of jam. Additionally, you can enjoy your tea and coffee with fruit scones.
     2. Bread
Another delicious tea and coffee accompaniment is bread. Bread will provide enough energy to help you last until the next meal. There are different types of bread. They include brown bread, cinnamon bread, chocolate bread, and fruit bread such as banana, lemon. Additionally, you can toast your bread to add some flavor to it.
     3. Poached Eggs
Poached eggs are delicious and easy to make. Not to mention, they're ideal for an afternoon or morning cup of tea/coffee. Moreover, you can pair your bread with eggs for breakfast alongside your beverages. Equally important, poached eggs provide enough proteins, thus providing energy throughout the day or until your next meal. Ideally, poached eggs with bread are a great way to start your day, not forgetting the mix of flavors. Simply delightful.
     4. Sandwiches
A sandwich is a perfect pair for your tea and coffee. Additionally, sandwiches are healthy since they are filled with proteins and vegetables. Equally important, a sandwich will give you some energy before your lunch or dinner. You can prepare a simple sandwich with two slices of bread with butter or mayo spread, some tomatoes, cucumber, cheese, lettuce, eggs, ham, and onions. The vast sandwich choices depend on your preference or those of your guests.
     5. Cookies and Biscuits
Cookies and biscuits are the most common snacks served with tea and coffee in all parts of the world. A variety of cookies are available on the market to suit your preference. They include chocolate chip cookies, butter cookies, and vanilla cookies, among others. The best part of cookies and biscuits is that these delicacies are easy to make.
     6. Cakes
There's hardly a tea party without cakes. They are great snacks for your hot beverages. Additionally, cakes are spongy and tasty, plus simple to make at home. Some varieties include fruit cakes, vanilla cakes, sponge cakes, chocolate cakes, carrot cakes, and cupcakes, among others.
     7. Donuts
Whether plain glazed, chocolate glazed, cinnamon sprinkled, or stuffed, donuts are the best partners for your tea and coffee. What's more, the relationship between coffee and donuts existed even before the development of modern coffee shops and doughnut shops. The pairing is often consumed as a simple breakfast or as a refreshment.
     8. Pies
The incredible, intense, and tangy flavors of pies pair well with your tea and coffee. Some pies to try out include meat, picnic, chicken, vegetable, and apple pies.
     9. Samosas
If you want to go Indian, try some samosas with tea or coffee. Samosas are Indian dumplings with vegetable fillings that are mostly enjoyed with masala tea. Usually, the vegetable fillings that include green peas, mashed potatoes, turmeric, fennel seeds, and chili are stuffed in a triangle-shaped dough made of water and oil.
     10. Buns
Last but not least, buns are a perfect tea and coffee pair. You can enjoy them for breakfast, snacks, or during meals alongside other treats. Buns are made of two ingredients which are yeast and butter. You can top your buns with various ingredients, including chocolate chips, nuts, fruits, or even creamy icing.
Conclusion
Most people rely on tea and coffee to kick-start their mornings. These beverages contain caffeine that helps boost your energy levels, whether in the morning or during the day. That said, tea and coffee need side dishes to pair. Additionally, pairing the beverages with snacks will help keep you full as you await the next meal. Also, pairing your tea and coffee with the listed snacks and dishes will help complement the taste of the beverages. Give them a try at your home, workplace, or favorite cafe.