Crème Brûlée Coffee is essentially a coffee drink that's flavored to taste like the classic dessert, Crème Brûlée. It comprises a blend of brewed coffee, sweetened condensed milk, vanilla extract, and occasionally, caramel or butterscotch syrup. Let's break it down further.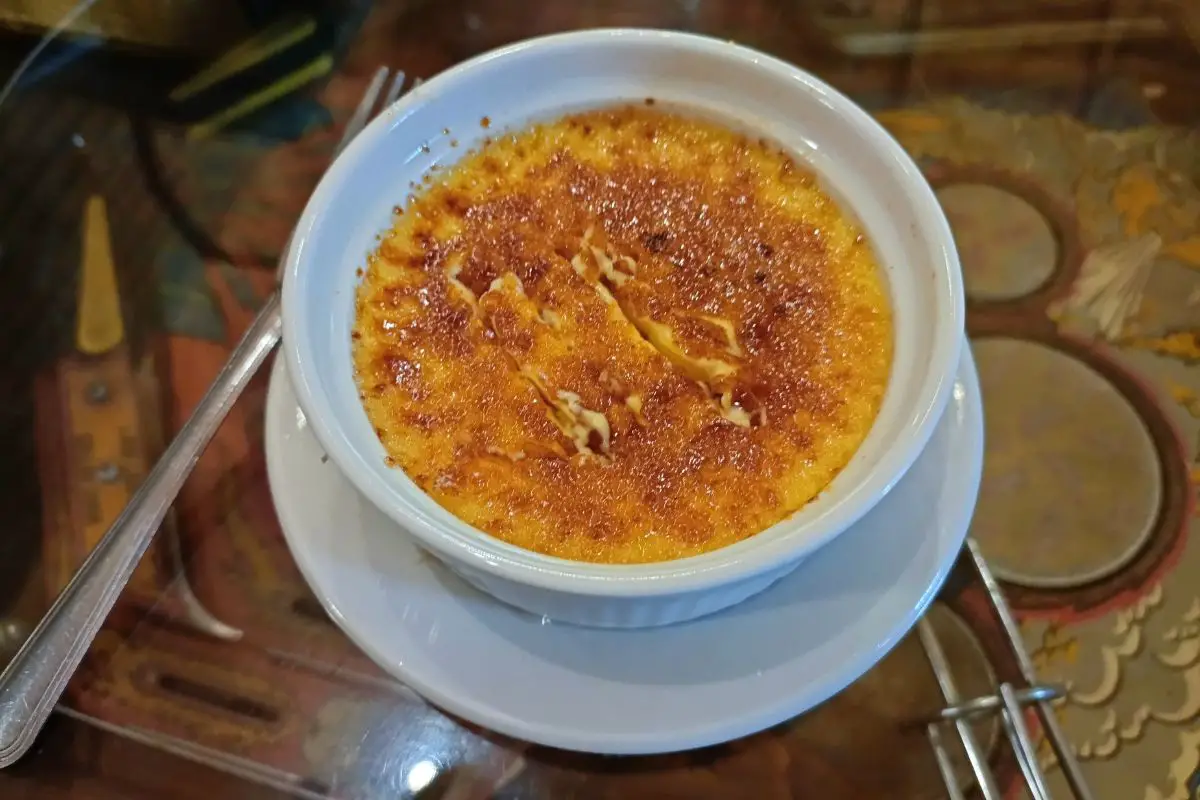 Section 1: The Anatomy of Crème Brûlée Coffee
Coffee Base
The foundation of any Crème Brûlée Coffee is, of course, coffee. Typically, a strong, freshly brewed coffee is used, which provides the bold flavor needed to balance the sweetness of the other ingredients.
Sweetened Condensed Milk
Sweetened condensed milk is used to replicate the creaminess of Crème Brûlée's custard base. It provides both sweetness and a rich, creamy texture to the coffee.
Vanilla Extract
Vanilla is an essential ingredient in traditional Crème Brûlée, lending it its distinct and subtle flavor. Therefore, vanilla extract is used in the coffee version to emulate this classic taste.
Caramel or Butterscotch Syrup
Finally, to mimic the caramelized sugar topping characteristic of Crème Brûlée, caramel or butterscotch syrup is often added to the coffee. Some variations might also include a sprinkle of brown sugar on top, which can be caramelized with a torch for an authentic Crème Brûlée experience.
Section 2: Diverse Solutions
Feel free to play around with the proportions of these ingredients to suit your taste. Some people prefer a stronger coffee taste, while others might want a creamier, more dessert-like experience.
Section 3: Additional Tips
If you want to make this at home, start with a smaller amount of sweetener and slowly add more until you reach your desired level of sweetness. Remember, it's always easier to add more sweetness, but it's quite difficult to take it away.
Section 4: Engage With Us!
Have you tried making Crème Brûlée Coffee at home? Or have you found a coffee shop that does an exceptional job at creating this decadent drink? Share your stories and experiences with us!
Conclusion
Crème Brûlée Coffee is an indulgent treat that brings together the robust flavors of coffee and the creamy, caramel sweetness of Crème Brûlée. Whether you're a coffee aficionado or a dessert lover, this delightful fusion is bound to tickle your taste buds.
Related articles:
How to Make Creme Brulee Coffee Creamer