If you love trying out different diets, then you should try breakfasts served in Spain. In Spain, breakfast is the tiniest meal of the day. Traditional Spanish breakfast is typically light but comes with hearty options. Spanish breakfast is usually savory or sweet and slow or quick.
But what is a light breakfast of coffee and bread or churros eaten at about 8 am in Spain called? It is known as desayuno. A desayuno breakfast varies a little depending on whether it is served in a restaurant, bar, or at home.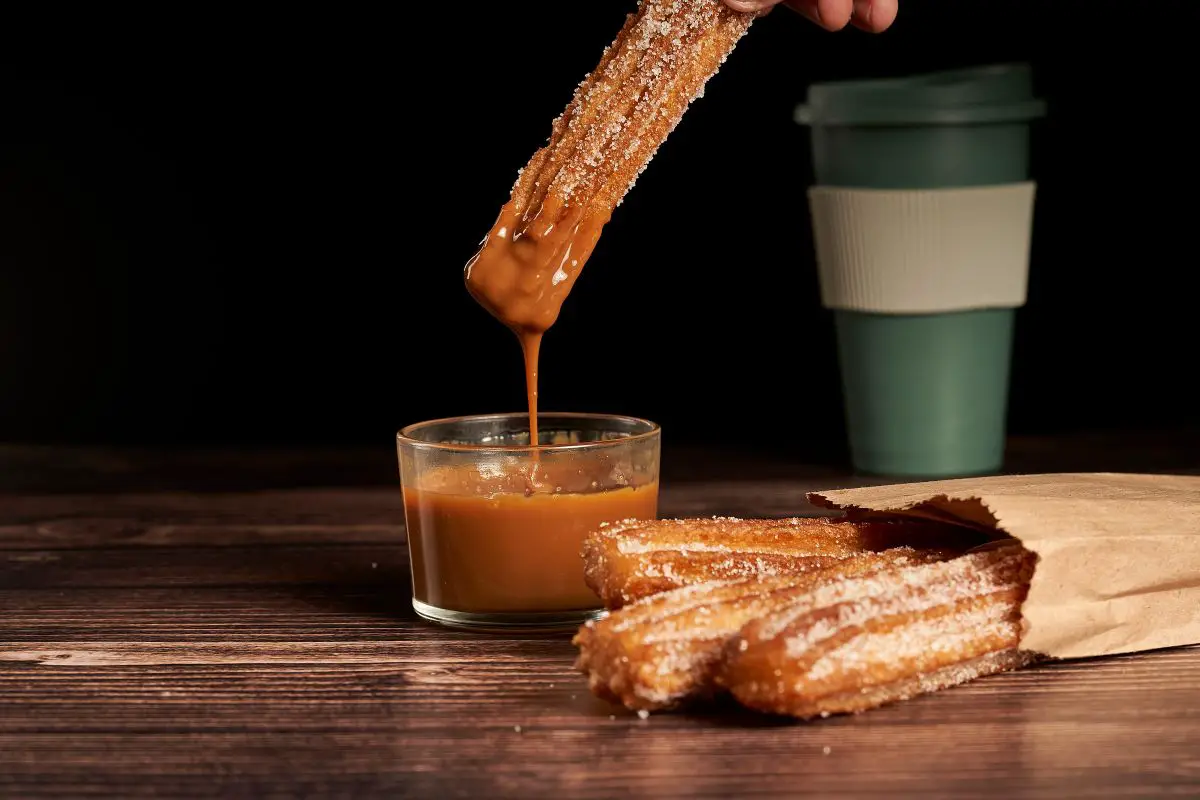 Best Desayuno Options 
Regardless of where Spanish breakfast is served, it includes coffee (locally known as café cortado or café con leche), pastries (such as croissants and churros), cakes (especially bizocho), toasted bread, potato omelet (Tortilla Espanola), cookies (Maria galletas), and sandwiches (bocadillos).
Here are different forms of traditional desayuno Spanish breakfast eaten at about 8 Am.
     1. Spanish Toasted Bread With Butter and Jam
It is known as Tostada con mermelade y wetequilla in Spain. Tostadas are very crunchy. They are ideal for boosting energy all day. They are typically served in Spanish restaurants and bars. Also, Spaniards make them at home for family and guests.
     2. Spanish Toasted Bread With Olive Oil and Tomatoes
Locally known as Tostada de tomate y aceite de oliva, it is one of the most popular Spanish breakfasts. In Catalan, it is also known as pa amb tomaquet or pan con tomate. This desayuno comprises toasted bread with freshly grated tomatoes sprinkled with olive oil and salt. Besides being a favorite Spanish breakfast, it is also eaten as a Spanish snack at any time of the day.
     3. Spanish Fried Pastry With Chocolate
Also known as Churros con chocolate, they are Spanish desserts served for breakfast. They are the most popular form of desayuno. Churros are fried Spanish donuts, often sprinkled with sugar. They may also come sprinkled with cinnamon. They are often served with coffee for breakfast. To eat them the Spanish way, you dip Churros in dark chocolate and eat them with a hot cup of coffee.
     4. Spanish Baguette Sandwiches
Spanish baguette sandwiches are locally known as bocadillos. They are a hearty breakfast served with coffee. You can also have them with juice. Bocadillos are available in several options including egg, cold meat, omelet, vegetarian, sweet, cheese, and fish bocadillos. You can find them in Spanish taverns, restaurants, cafeterias, and tapas bars. They are also commonly made in many Spanish homes.
     5. Sweet Spanish French Toast
Known as torrijjas, they comprise sweet fried slices of bread soaked in wine and milk with spices such as cinnamon. Cinnamon spice is commonly added to make them aromatic. Sometimes, cloves and lemon rind are added. They are served with coffee and mostly served in Spanish homes.
     6. Spanish Muffins
Spanish muffins are known as magdalenas. They are fluffy and lemony. They are traditionally served for breakfast with coffee or any other preferred beverage. You can find fresh magdalenas in supermarkets, bakeries, restaurants, and bars across Spain. They are also prepared in many Spanish homes for breakfast.
     7. Spanish Omelet
The Spanish omelet is known as tortilla espanola or tortilla de patatas in Spain. If you are desiring to have fried eggs as breakfast while in Spain, then you have to look for something else. Fried eggs are not served as breakfast in Spain. Instead, you get a Spanish omelet served with coffee. The omelet is squeezed between bread to make a sandwich or served while sliced.
     8. Spanish Sponage Cake
A Spanish sponage cake (bizocho) is another typical light Spanish breakfast eaten at about 8 Am. The cake is spongy and light, flavored with Spanish lemon rind that makes it aromatic. The sponge cake is served with coffee and is found in most Spanish cafes.
     9. Spanish Stuffed Pastries
Known as breakfast empanadas in Spain, Spanish stuffed pastries are half-circle pastries that come filled with a wide range of ingredients such as vegetables, cheese, meats, seafood, fruits, and sauces. Sweet or savory empanadas are typically served with coffee or other beverages for breakfast.
     10. Spanish Coffee
As you have seen in these Spanish breakfasts, they are commonly served with coffee. Spanish coffee is one of the most popular drinks for breakfast in Spain. Spanish coffee is usually served alone or with tostadas, cakes, and biscuits. The most popular Spanish coffee is known as café con leche (meaning coffee with milk). Although coffee alone is not the healthiest breakfast, many Spaniards still enjoy a morning cup of coffee without any accompaniment.
     11. Spanish Sausages and Cold Cuts Meats With Breadsticks
Popularly known as carnes firas y picos in Spain, this Spanish breakfast is savory and hearty like tortilla Espanola and bocaddilos. Besides churros and bread, Spaniards also love sausages and cold cuts for breakfast. Some of their favorite cold cuts include ham (jamon), Spanish red sausage (chorizo), salami (salchichon), and cured loin of pork (lomo). You can enjoy eating picos (crunchy bread cut into small pieces) and cold meats with coffee or any other beverage of your choice.
     12. Spanish Coffee With Milk and Fresh Orange Juice
Locally known as café con lecheyzumo de naranja in Spain, it includes a cup of Spanish coffee accompanied by freshly squeezed orange juice. The sunny Valencia is a great source of sweet oranges, which makes very delicious juices. Although it is not the healthiest breakfast you can have, it is common for Spaniards to have it.
Summary
What is a light breakfast of coffee and bread or churros eaten at about 8 am in Spain called? After reading through this article, you now know it is called a desayuno. As you can see, there are many kinds of desayunos. The choices are numerous and you can try several until you find the tastiest desayuno for your taste preferences.