If you have been looking for a top-quality coffee maker made in the USA, you may have found it very challenging to find one. Manufacturers always try to keep consumers confused about their products. With dozens of coffee makers made in many countries around the globe, you may wonder what coffee makers are made in the USA and how to find them.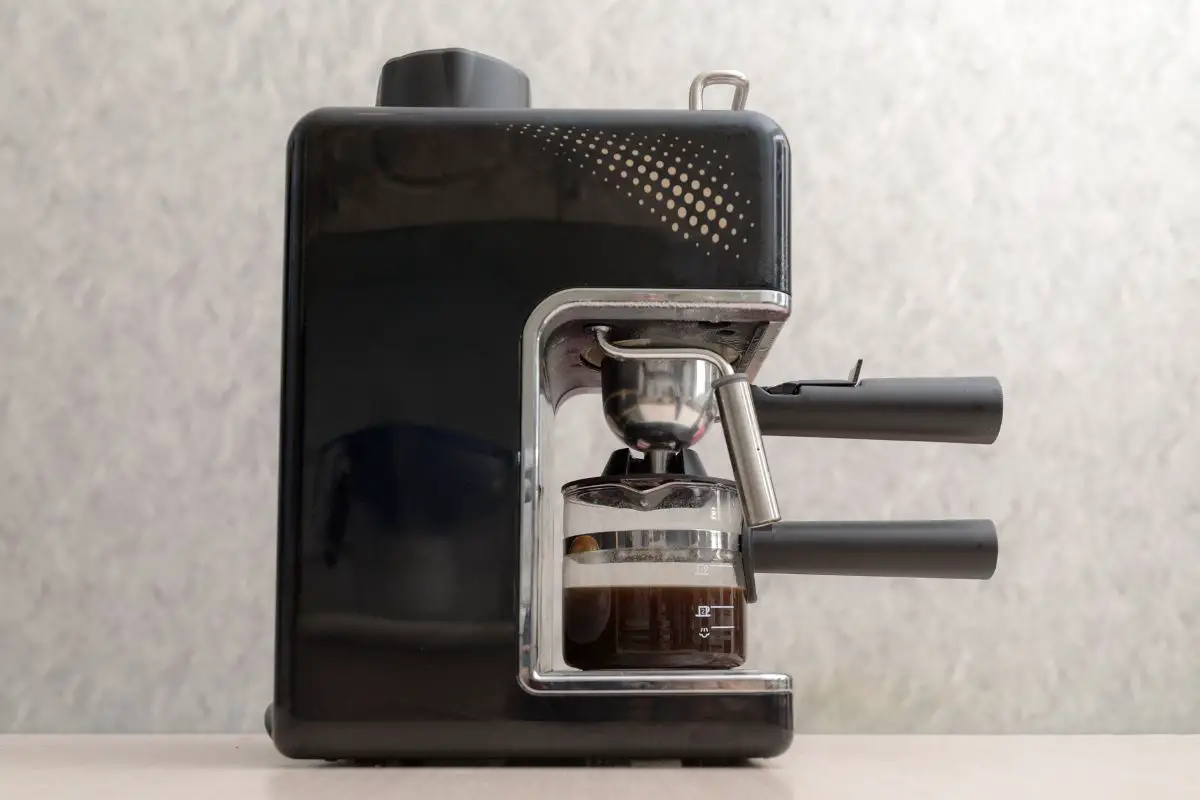 Luckily for you, we have made your research process easier by shortlisting coffee makers that are truly made in the USA. We have included coffee makers that suit all budgets and all coffee lovers. By choosing from these coffee makers, you are promoting the local economy, minimizing your overall environmental footprint, and promoting local economies. Here are the best coffee makers made in USA.
     1. BUNN BT Speed Brew
If you are looking for an automatic coffee machine that brews the best drip coffee, the BUNN BT Speed Brew is your perfect choice. It brews great coffee without the need to pay for premium coffee makers.
It is an upgraded version of another coffee maker from BUNN known as BUNN Velocity Brew. Although both models are great coffee makers, the Speed Brew makes better quality coffee and features a more attractive design, with a stainless steel finish and smoother lines.
BUNN is an American manufacturer headquartered in Springfield, Illinois. It sources components throughout the world but assembles its coffee makers in Creston, Iowa.
     2. BUNN GRB Velocity
The BUNN GRB Velocity coffee maker stands out for its fast coffee brewing. A 10-cup Velocity coffee brewer can give you ready coffee in 3 minutes. It differs from the BUNN BT Speed Brew in that it uses a glass carafe instead of a thermal one. It can keep your brewed coffee hot without affecting its flavor. Also, it features a patented drip and spill-proof design.
     3. Toddy Cold Brew System
The Toddy Cold Brew System is one of the best cold brew makers made in the USA. It makes it super easy to make cold brew at home. Thus, it saves you from spending a lot of money buying cold brew from local coffee shops. You do not require electricity to use this coffee maker.
Toddy is a company owned by a group of women. It is located in Loveland, Colorado. Their coffee makers are made in the same location.
     4. Aerobie AeroPress
The Aerobie AeroPress offers you the best value for your money. It comes as an immersion coffee maker that works like the French press. It is super affordable for those on a tight budget.
The Aerobie AeroPress is made in Palo Alto, California. Its innovator, Alan Adler, designed it after desiring to get a tasty single cup of coffee brewed using the drip method.
     5. AeroPress Go
The design behind the AeroPress Go makes it the best coffee maker for travel. You can easily pack it in a backpack or when traveling with one piece of luggage. It works like the original AeroPress, only that it is more compact for portability. It is an immersion brewer and gives you a ready cup of coffee within a very short time.
     6. Chemex
The Chemex is a pour over coffee maker. It features a wooden handle, a leather tie, and a glass carafe. It uses a conical paper filter when brewing coffee to give you a clean cup of coffee. The Chemex is one of the best coffee makers for brewing with light roasts. It gives you a cup of coffee with complex flavors and bright acidity. It is one of the most iconic coffee makers made in the U.S. The Chemex was first produced in the 1940s. It is affordable for those on a tight budget.
     7. Ratio Eight Coffee Maker
The Ratio Eight is a coffee machine made by Ratio Coffee. The manufacturer is based in Portland, Oregon. The idea behind its design is to mimic how expert baristas prepare coffee by making it possible to brew with a push of a button. Its craftsmanship and design are like what you see in high-end espresso machines.
     8. Filtron Cold Brew System
The Filtron Cold Brew coffee maker is made in the USA. Most of its parts are sourced domestically. Only a few components are foreign. It is entirely assembled in Westminster, California. The Filtron has a longstanding reputation for its premium quality. It offers superior performance without demanding a lot of maintenance.
     9. Takeya Cold Brew Maker
The Takeya Cold Brew Maker is a cleverly designed brewer. It can make four servings of cold brew at a go. Thus, it is ideal for cold brew lovers on the go. Besides, it makes it easy to make cold brew. Also, you can use it to make hot coffee. It is fully made in the USA.
How to Choose a Coffee Maker Made in the USA
By now, you know what coffee makers are made in the USA. However, deciding on the one to buy from the options available can be confusing. Here are some tips that can help you decide.
     1. What capacity do you need?
When choosing a coffee maker, think about the amount of coffee you drink. If you only drink a cup or two per day, choose a smaller brewer such as the AeroPress. If you drink several cups of coffee or prepare coffee for a family, then go for a Chemex or drip machine.
     2. What Is your Budget?
Coffee makers made in USA vary in cost. Know your budget to help you narrow down on the coffee maker to buy without hurting your pocket.
     3. Which Brewing Style do you Like?
If you prefer lighter roasts, go for a pour-over coffee maker. If you like a heavy-body coffee with bold flavor, an AeroPress will be ideal for you. And if you love drinking cold brew, a cold brew coffee maker is your best choice.