Stone coasters are beautiful additions to any home. They help protect the surface of your table and other furniture by absorbing moisture from your drinking glass. This way, hot drinks cannot burn the surface of your table and chilled drinks cannot form water rings.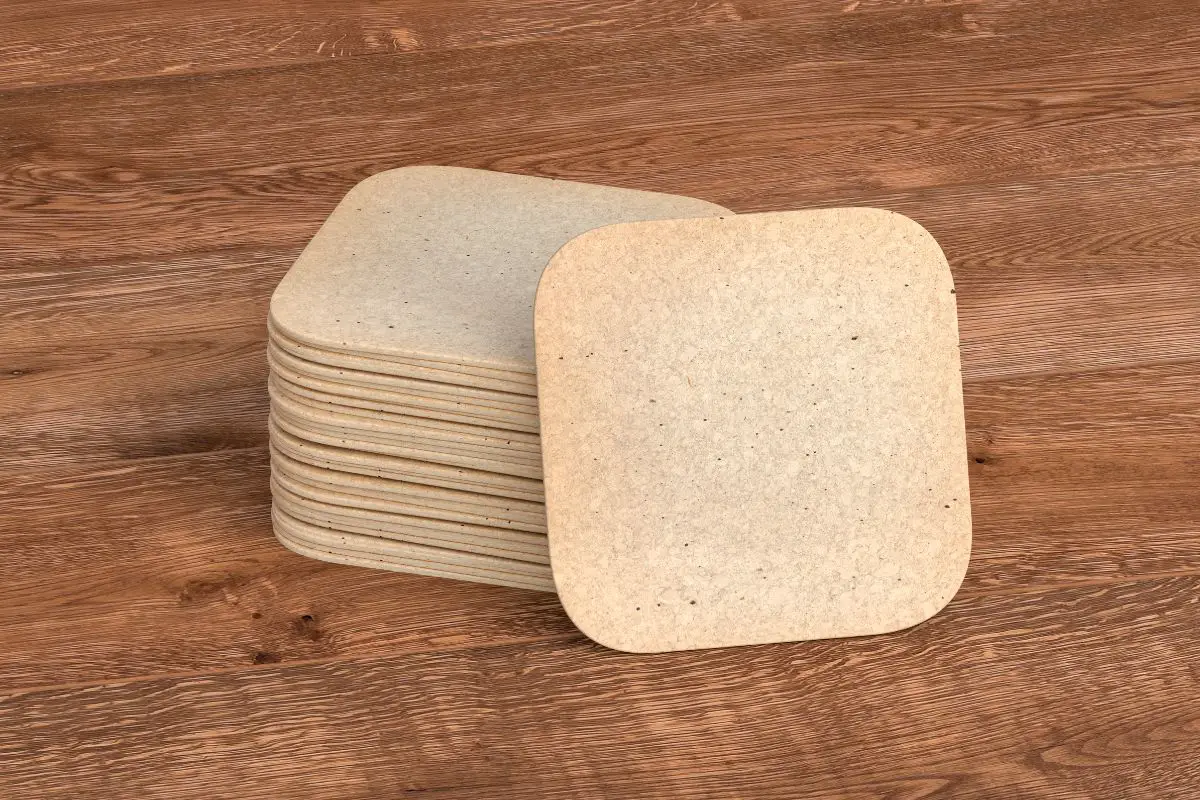 What's more, stone coasters can be placed on top of your coffee to indicate that the drink is not finished and to prevent contamination. Additionally, drinking your coffee with a matching coaster under it gives you a special experience compared to drinking coffee by itself.
However, stone coasters need to be maintained to preserve their natural beauty. One way of doing this is cleaning them from time to time. Basically, stone coasters require very little maintenance. The best way to clean a stone coaster without damaging its surface is to check the manufacturer's cleaning instructions before using any cleaning products on the coaster. This article will discuss how to remove coffee stains from stone coasters. Read on!
How to Remove Coffee Stains from Stone Coasters 
Removing coffee stains from stone coasters depends on whether they're fresh or old. For fresh coffee stains, use warm water and a paper towel or soft cloth to remove the stains. On the other hand, for older and stubborn coffee stains, add some dish detergent on a paper towel or soft cloth and gently wipe off the stain. After wiping off the stain, allow the stone coaster to air dry. However, before cleaning stone coasters, check whether they can be cleaned using water and a mild detergent. What's more, never clean stone coasters in your dishwasher since the heat can damage the coaster and the detergent used may be too abrasive, thus damaging the coaster.
Here's how to clean different types of stone coasters.
Sandstone Coasters
Sandstone coasters are highly absorbent materials that get stained quickly when drinks like coffee come into contact with them. To clean a sandstone coaster, run it under warm water and gently scrub it as soon as coffee or other staining material comes into contact with the coaster. You can also use a tile or stone cleaning product or an alkaline cleanser containing ammonia to remove coffee stains from sandstone coasters if necessary. However, avoid using cleaning products that contain bleach since they can damage or discolor your coaster surface.
Slate Coasters
When compared to sandstone coasters, slate coasters are harder, more durable, relatively absorbent, and resistant to scratches and stains. Therefore, slate coasters require less maintenance compared to other coasters. To remove coffee stains from slate coasters, clean them with warm water and some mild detergent.
Marble Coasters
Marble coasters require more maintenance, especially when they come into contact with staining liquids such as coffee. Therefore, immediately wipe your marble coaster using a damp cloth when it comes into contact with coffee or other staining materials. To remove stains from a marble coaster, use marble cleaning products. Do not use chemical cleaners or soaps that are acidic.
How to Clean Stone Coasters
If you're looking to maintain the aesthetic value of your stone coasters, it's important to learn how to properly clean them. Here's how to clean your stone coasters.
Scrubbing
You can easily clean your stone coasters from dirt and dust by scrubbing them using a mixture of warm water and some mild detergent. However, you'll need to use a soft brush when scrubbing the surface of your coaster to avoid damaging it.
Deep Cleaning
You can deep clean your stone coaster by applying a stone or tile cleaner. However, after applying the cleaner, allow it to penetrate the coaster surface then clean it with warm water.
Corn Starch
You can also clean your stone coasters using corn starch. You'll need to brush your coaster surface using cornstarch and allow it to sit for ten minutes. After ten minutes, use a clean paintbrush to brush off the cornstarch. When done brushing, apply the cornstarch to the coaster surface again and leave it overnight. After this, use a paintbrush that's been dampened in warm water to brush off the corn starch. Last but not least, clean the coaster surface thoroughly with warm water and mild detergent. Completely dry the stone coaster before using it again.
Related Articles
How to Get Coffee Stains Out Of Cups?