There are a variety of ways to lose weight. They include adapting to low-carb diets such as keto and paleo or trying eating plans such as the Mediterranean diet. Generally, almost all weight loss programs begin by reducing the sugar you take – whether through foods or drinks.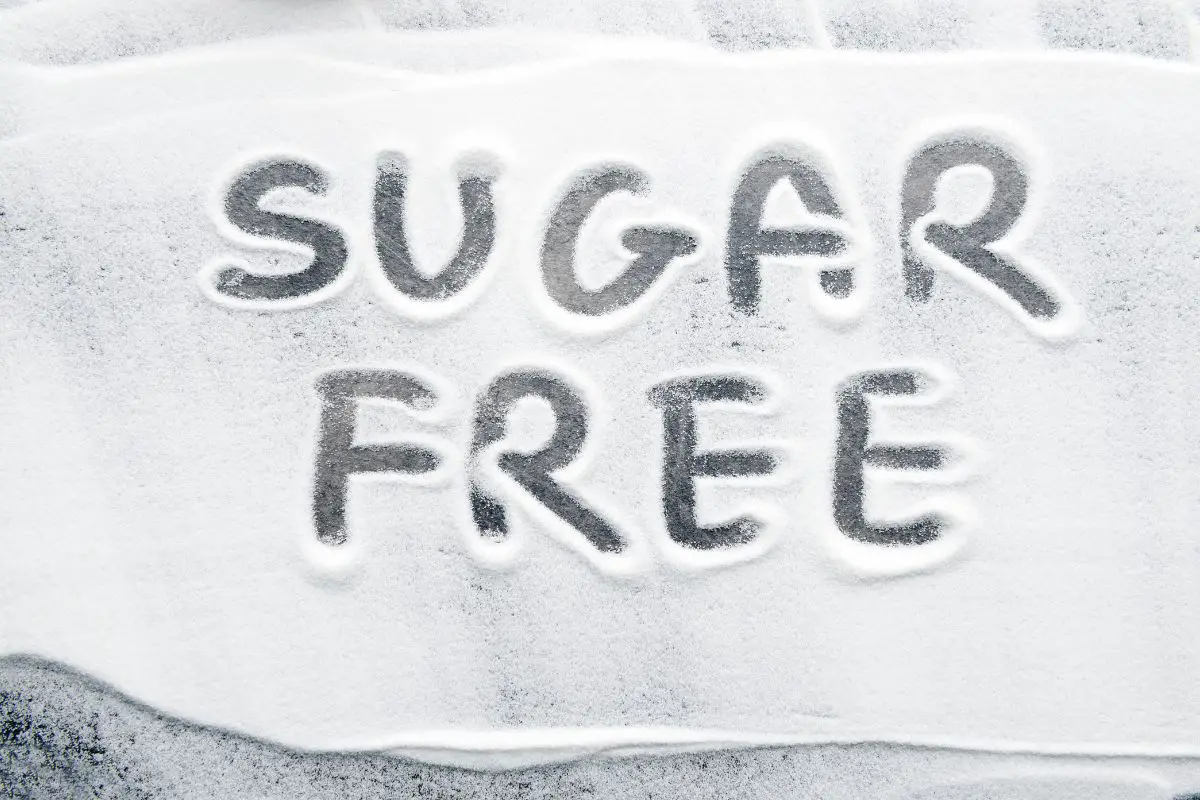 Some coffee drinkers prefer drinking black coffee to cut down on sugar. Usually, coffee additives and dairy products such as milk, sugar, and creamers are high in calories and will lead to weight gain and other health problems. While black coffee may seem a great solution for weight loss, not all people love black coffee. In this case, sugar-free coffee creamers are a perfect solution. This way, you can still enjoy a coffee creamer despite your sugar-free diet.
This article guides you on how to make a sugar-free coffee creamer from the comfort of your home. Not to mention, this recipe is excellent for anyone looking for a keto-friendly coffee creamer. In addition to this recipe, we'll discuss other relevant information regarding sugar-free coffee creamers, including the most common questions. Let's get started!
Sugar-Free Coffee Creamer Recipe
The best part of making sugar-free coffee creamers is that you have an idea of what goes into them. Otherwise, you'll find that most commercial creamers contain lots of sugars and corn syrup, while most commercial sugar-free coffee creamers contain lots of weird ingredients. Here's how to make a sugar-free coffee creamer:
What You'll Need
3/4 cup unsweetened almond milk – helps get the coffee creamer to a perfect consistency
3/4 cup heavy cream – Adds rich plus creamy flavor to your coffee creamer
1/4 cup water – helps adjust the creamer consistency
1/2 cup low-carb sweetener – acts as the coffee creamer base
1/2 tsp of flavor – flavors include vanilla extract, hazelnut extract, pumpkin puree, etc.
A mason jar or jars
A saucepan
Low-Carb Sweetener Options
Here are some keto-friendly low-carb sweeteners you can use to make sugar-free coffee creamer. They include:
Stevia
Powdered monk fruit
Allulose
Granulated monk fruit
Powdered Swerve
Xylitol
Flavor Options
Here are some flavor options to use for your different sugar-free coffee creamers.
Vanilla extract for vanilla coffee creamer
Hazelnut extract for hazelnut coffee creamer
Pumpkin pie spice for pumpkin creamer
Vanilla extract and cocoa powder for chocolate creamer
Raspberry extract for raspberry creamer
Almond extract for almond creamer
Coconut extract for coconut creamer
Ground cinnamon for cinnamon Dolce creamer
Cocoa powder and peppermint extract for peppermint mocha creamer
Ground cinnamon and vanilla extract for cinnamon roll creamer
Hazelnut extract and cocoa powder for chocolate hazelnut creamer
Step-by-step Guide
On medium to low heat, place a saucepan and add a low-carb sweetener of your choice into it. A blend of allulose and powdered monk fruit is the best if you're looking for a sweeter sugar-free coffee creamer.
Add some water into the saucepan and stir everything together. Let the mixture simmer until the sweetener is dissolved or translucent. Ensure that it does not boil.
Remove the mixture from the heat and add the unsweetened almond milk, heavy cream, and the flavor of your choice, depending on the creamer flavor you're making.
Whisk everything together until it's thoroughly combined.
Allow the coffee creamer to cool to room temperature.
After the mixture has cooled, pour it into a mason jar using a funnel.
Store your sugar-free coffee creamer in an airtight jar and the fridge for up to 7 days. Finish the creamer within seven days, or throw it away and make a new sugar-free coffee creamer after seven days.
Things to Keep on Mind
While the creamer you make seems thin while warm, it'll thicken once you've put it in the refrigerator.
The amount of flavor extract that you add depends on your taste buds.
If you're a vegan or looking for a dairy-free option, you can use full-fat coconut milk instead of heavy cream.
If you're looking for a nut-free option, you can replace almond milk with coconut milk.
As mentioned earlier, ensure that the water and the low-carb mixture doen't boil. Allow the mixture to simmer.
If you're on a keto diet, here are things to add to your coffee:
Full-fat coconut milk
MCT oil
Heavy cream
Unsweetened cashew milk
Unsweetened almond milk
Collagen
A small amount of half and half
Grass-fed butter/ghee
Sugar-free condensed milk
Coconut oil
While choosing coffee creamers while on a keto diet, avoid or limit things such as sweetened regular and nut milk varieties. Such types of milk will add more calories than needed. On the other hand, heavy cream and a small amount of half and half are considered the best for a keto diet. However, when using these dairy products, consider using organic or grass-fed varieties since they're NOn-GMO and a healthy option.
Additionally, avoid artificial sweeteners added to coffee creamers while on a keto diet. They can lead to more calories and stomach upsets, among other health problems.
Last but not least, avoid added sugars, cane sugars, or other products that contain sugars while on a keto diet.
Frequently Asked Questions
Can People With Diabetes Drink Coffee With Sugar-Free Coffee Creamers?
Commercial sugar-free coffee creamers may raise your glucose level due to the chemicals used. Therefore, consult your doctor or a dietician before taking sugar-free coffee creamers.
Can you Freeze Sugar-free Coffee Creamers?
Yes, you can freeze your sugar-free coffee creamer. However, the taste will be different. Instead, refrigerate your homemade coffee creamer for five days and discard it if it's past five days.
Can you Make a Powdery Sugar-free Coffee Creamer?
You can make a powdery coffee creamer by combining a powdery low-carb sweetener with powdered heavy cream.
Conclusion
While there are lots of sugar-free coffee creamers on the market, most aren't keto-friendly, plus they contain lots of sugars, corn starch, and weird ingredients. For this reason, it's best to make yourself a sugar-free coffee creamer at home if you're on a low-carb diet or looking to lose weight. This article is an excellent guide on how to make a homemade sugar-free coffee creamer.