Salted caramel coffee is a sweet, warm drink. It is a good coffee drink any time you need a caffeine fix. It is full of smooth flavors and caramel goodness. You can prepare it at home with ease. It is especially great for warming you up during winter. In this article, we will show you how to make salted caramel coffee.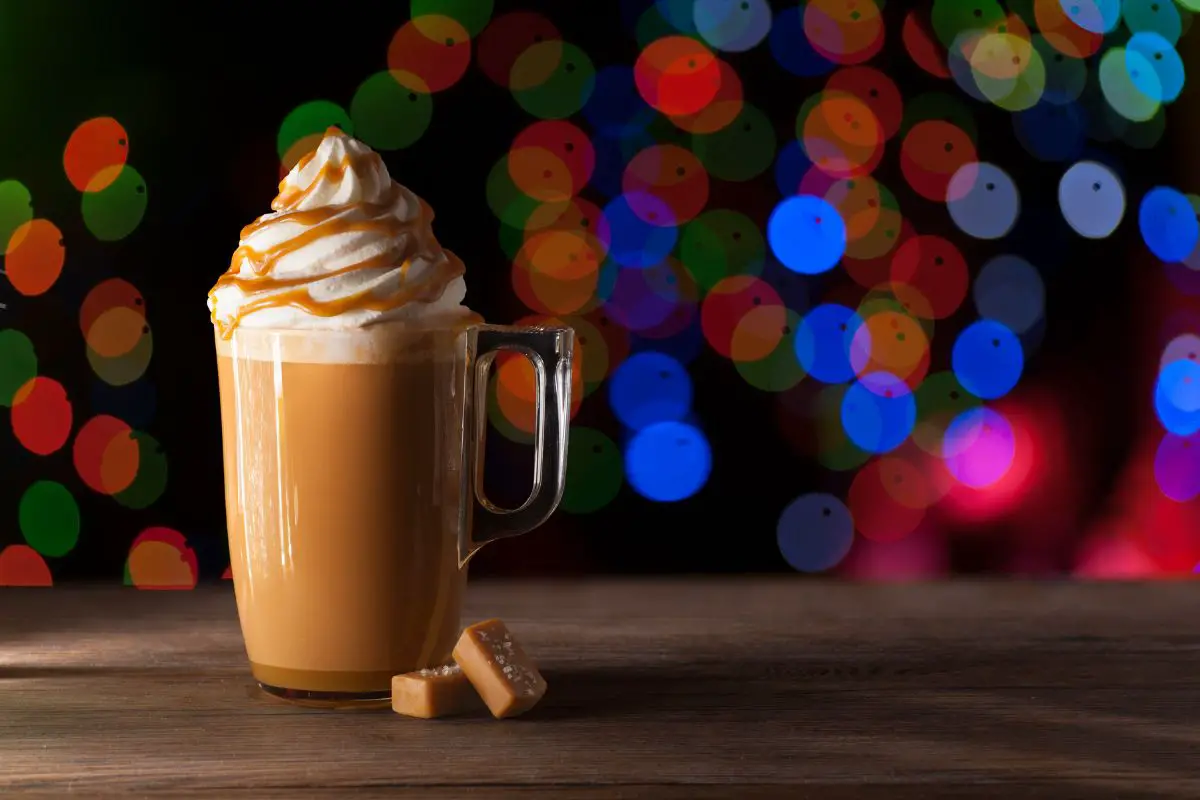 Ingredients:
¼ cup of water
1 cup of granulated sugar
3 tablespoons of butter
½ teaspoon of vanilla extract
½ teaspoon of sea salt
¾ cup of heavy cream
5 to 6 cups of strong coffee
Recipe:
Step 1– First, add 1 cup of granulated sugar and ¼ cup of water to a sauce pot with a heavy bottom. Place the pot on a stovetop over medium to high heat. Stir well until the sugar dissolves and the water starts boiling. Turn down the heat to medium-low. Allow the mixture to boil but do not stir it. Wait until the mixture turns color to deep amber in about 7 to 10 minutes.
Step 2– Next, remove the sugar from the heat. If you allow it to heat further, it may get burned quickly. Add the heavy cream and whisk. If the sugar clumps after adding the cold cream, return the pot to the stovetop on low heat. Whisk until all the clumps dissolve and remove the mixture from heat. Next, whisk in the vanilla extract, salt, and butter.
Step 3– Give the caramel enough time to cool. It will thicken while cooling. You can use the caramel to make about 10 ounces of salted caramel coffee. You can refrigerate it for 3 weeks at most.
Step 4– To get your salted caramel coffee ready, add 2 tablespoons of salted caramel into a heat-safe cup or mug. Then add 8 ounces of strong coffee. Stir well until the caramel dissolves.
Step 5– Take a separate glass and fill it with ice. You can drizzle more caramel in the glass first if desired. Then add the caramel and coffee mixture over the ice. You can add a splash of cream or milk and a pinch of sea salt if desired. Serve the drink immediately.
Summary
You now know how to make salted caramel coffee. It is a coffee drink you can easily make at home. It is best enjoyed while still fresh. It is the kind of coffee you would want to serve to a ground of people, especially over brunch or a special weekend breakfast. Also, you can enjoy it whenever you are craving a sweet coffee drink. Give it a try and feel free to switch the toppings as needed.