Most of us religiously consume coffee each morning. But there are many health benefits aside from kick-starting your day.
But did you know that coffee grounds can be used to treat your skin? Taking care of the skin is an ancient human activity. It continues to increase in demand, with more people looking for healthy ways to treat their skin.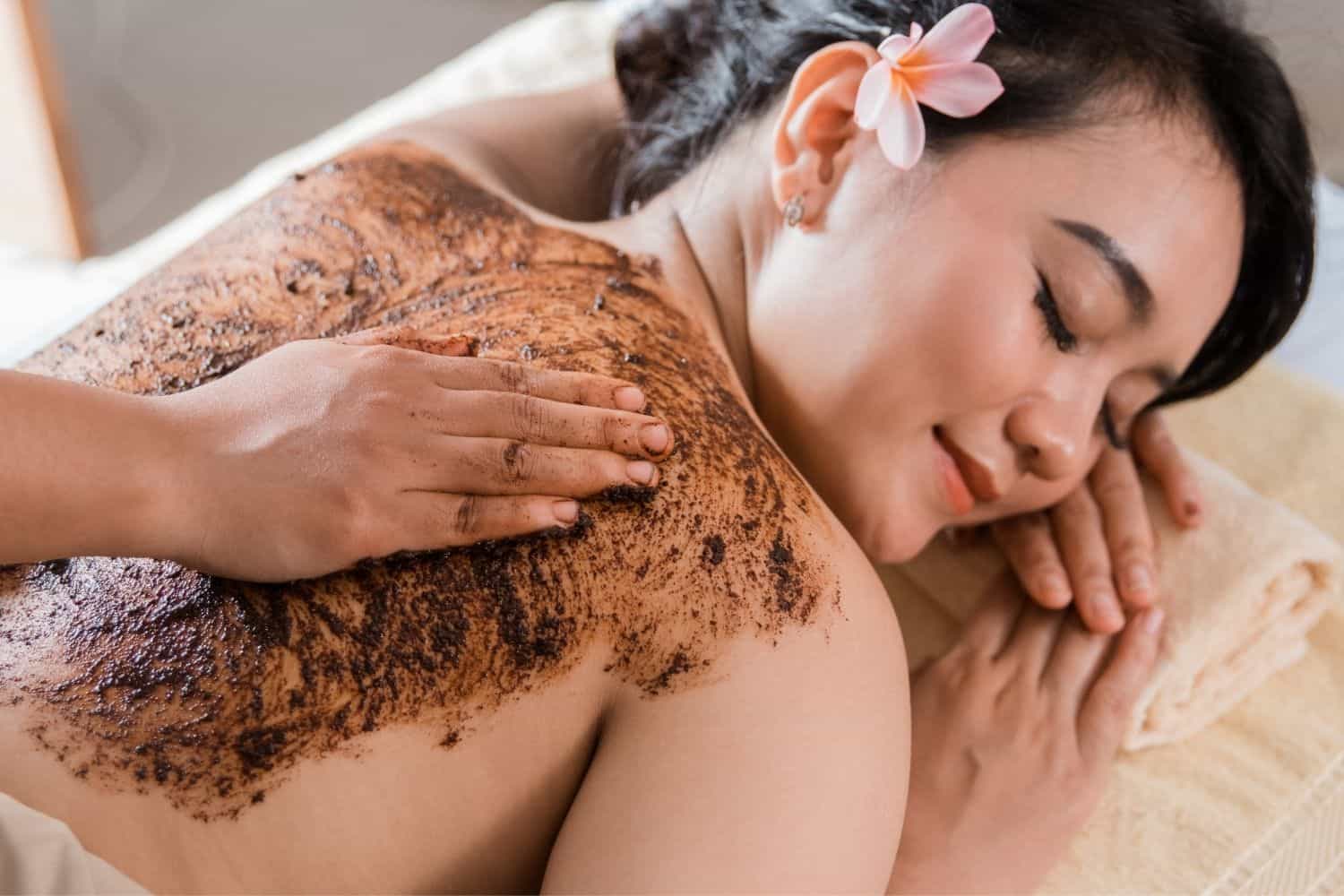 Using a coffee scrub is a healthy and natural way to deal with some of those skin problems. This article will aim to highlight the awesome results of coffee on your skin. The need to exfoliate and the probable way to do it yourself.
What is Exfoliation?
Each month, your skin regenerates and the outer layer gives way for new skin underneath. But at times this process does not go smoothly. Some dead cells linger behind, leading to dry skin and enlargement of the skin pores.
Exfoliation helps you do the clean-up. When done frequently, your skin will improve and regenerate.
What are the benefits of Skin Exfoliation?
You can now turn back time with younger-looking skin. Skin exfoliation will help you achieve this. But, as you become older, the process of exfoliation takes longer.
The benefits of this process include:
Eliminates spot on the skin
Clears pore from build up of dead skin and oils
Maintains small pore sizes
Ensuring healthy skin which absorbs the richness of some skincare products.
When should you exfoliate?
Frequent skin exfoliation is important to ensure your skin is fresh with clear pores. People with skin conditions like acne will need more attention to their skin. But, not every skin will react equally when exfoliation.
One of the ways to take care of your skin is using a coffee scrub. What is a coffee scrub, and how do you use it in your skincare routine? What are its benefits and its effects on your skin?
If you feel dullness and dryness in your skin, then probably are carrying excess dead skin. You will need to exfoliate like 2-3 times a week. However, if your skin is sensitive and has the feeling of smoothness, then you can have it 1-2 times a week.
This article is meant to answer those questions and more. Let's dig in.
What are coffee scrubs?
This is the use of finely ground coffee for skin exfoliation. Caffeine found in coffee is one compound that can help you treat your skin.
Coffee scrubs are beneficial for both oily and dry skin. You have it combined with your skincare routines. Let's find out the benefits of scrubs.
Benefits of a coffee Scrubs to the skin
When you clean your skin from the dead cells, you get the feel of rejuvenation. I often see the ladies around my life glowing and beaming after exfoliating.
For you to gain maximum benefits from coffee scrubs, you need to perform it often. After a while your skin becomes smoother, scars disappear, and you get an even skin tone.
Here are the skin benefits of using a coffee scrub:
1.   Improve skin texture
A coffee scrub reveals a new layer of skin underneath. Making you feel and look smooth, soft, and revived. The dead skin cleansing can happen from the top of your head down to the soles of your feet.
2.   You will feel the glow
A 10-15 minute session will help your skin feel brighter and alive.
Coffee contains a compound called caffeine. This one not only helps to stimulate the heart rate, but also your skin.
After cleaning the dead skin and giving way to a new one, antioxidants will make your skin feel brighter.
3.   End Puffy eyes
The same coffee that you brew to keep you alert can be used to deal with puffiness.
When caffeine is applied to the skin, it constricts the blood vessels beneath the eyes. This reduces the bagging of the eyes and ensures a smoother appearance of your skin.
4.   Improves blood circulation.
Scrubbing your skin helps the veins to circulate blood freely. But, with a coffee scrub, the caffeine stimulates your skin and enhances circulation.
5.   Fades the appearance of the cellulite
Anyone who tells you that coffee will eliminate cellulite is lying. It only reduces its appearance substantially.
Coffee is a diuretic, and often this leads to dehydration. When you apply coffee scrubs on your skin, the fat beneath the skin is the first culprit. It becomes dehydrated, and eventually the skin smoothness loses the cellulite.
6.   Radiant and tight skin
You might not need to visit a facial surgery when using coffee scrubs. For tight skin, use scrubs every day to treat the fat cells bulging through your skin. The dehydrating element in coffee leads to shrinking, giving you smoother skin.
7.   Makes you look younger
Age is a number, but with wrinkles and puffy eyes all around your face, it ceases to be a number. Using a coffee scrub will give you that youthful skin that will make you glowing.
Free radicals can result in aging symptoms, with spots sprouting on your skin. Antioxidants found in a coffee fight the free radicals, maintaining cell stability.
Coffee will make you look younger with more spotless skin.
8.   Treats sensitive and inflamed skin
The antioxidant component found in coffee deals with your sensitive skin. This heals it and helps it to become calmer and healthier.
The polyphenols and hydrocinnamic acid reduces inflammation and soothes redness.
9.   Helps repair damaged skin
Has your skin been damaged from the sun? You need to get a coffee scrub. This will help you get rid of those spots and pigmentation and give a total makeover.
Studies show that coffee can lower the risk of getting chronic inflammatory skin disease. Contrary to previous evidence, research finds polyphenols in coffee mitigate contracting rosacea.
The antioxidants curb inflammation, reducing the flow of blood on the skin's surface. Using a coffee scrub will help you improve your skin and reduce flare-ups.
Eliminates dead skin cells
Using coffee scrubs helps you get rid of wrinkles, freckles, and aging lines. The antioxidants properties remove the dead skin, paving way for newer skin cells.
Why should you use a coffee scrub?
Pampering your skin and cleansing it up from every dirt, we can be unwinding. However, we can not frequent a spa that often. Apart from the cost, our lifestyle does not give us the time to do this.
Using a home remedy to treat the skin is one way to solve this. A coffee scrub done on a daily routine will give you the results you need. You can incorporate it into your skincare process if you have one.
There are days you can miss out on scrubbing your face, no big deal. But if it tends to happen more often, your skin pores will start to get clogged. You will have dry skin and irritation. The dead skin will start to build up. This has its effects,, and we can not assure you that your skin will recover fully once you decide to exfoliate.